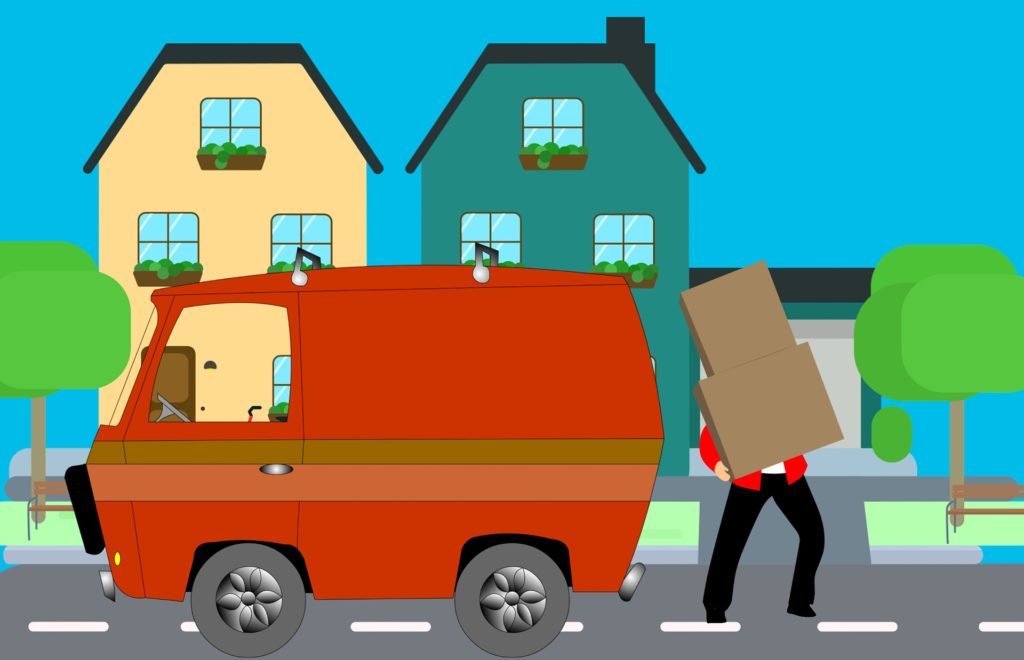 So, you are moving to another state! And not just moving, but leaving the place where you lived for years. No matter, how cool your life was here, but for a few days from now, it is going to be a little complicated. When the very thought of having to plan and execute an out-of-state move giving you the stress, we are here to help you.
Moving is a process that needs a lot of planning, but moving to a different state is even more challenging. Shifting to a different state means everything will be new for you – a new city, new home, school, office, doctors, neighbors and friends. Overall, the process is going to add a lot of stress in your life. But, don't worry; you can avoid the whole dilemma by preparing a list of important tasks well ahead of moving time. When you have a checklist by your side, you can save yourself from the chaos of managing and completing the tasks on time. You can prepare everything beforehand.
See below what all you need to do-
8 weeks before the move
Find packers and movers company!
If you are planning to move to a new state, hiring a good moving company should be at the top of your list. To know why should you trust packers and movers companies, you can read various articles related to moving companies. It will help you to understand the importance of choosing the right transport company for a smooth and organized interstate move. There are many moving companies across the country that provides different transport services with customized packages to meet your needs. Transport agencies know the intricacies of an interstate moving process, e.g. weight regulations of highways, federal regulations for an interstate move, etc. The best way to hire the right moving companies is to get quotes from at least 4-5 companies, so you can compare the quality of service and price.
Prepare a moving budget plan!
One thing that may become the reason for your stress during an interstate move can be the budget. So, create a budget that will help you with spending money in a planned manner. Moving cost depends on factors like distance, load and time. It would be helpful if you know how much you can spend on the move. It will aid you to choose the package that suits your budget as well as needs.
Look for good schools!
Moving with children, create one more responsibility for you. You need to search for the best school for your kids that too nearby the area where you are going to live. You can check several websites to know the ratings of different schools. It will help you to have an idea about the reputation of the school. Once you decided the location, you can inform the current school and get copies of educational records or necessary certificates. For enrollment in a reputed school, kids have to pass the test to prove their knowledge and ability. Once they clear the exam, the school will be ready for the further admission process.
Start sorting things!
As and when you get time, check wardrobes, study room, and kitchen and sort out the things that you need at your new place. Rest things that you don't require anymore, you can donate to needy people. Get rid of unwanted clothing and items through a garage sale or donations. Make a list of documents such as insurance paper, doctor's prescription, school or college certificates, etc. and keep it systematically in one bag and label it to avoid any confusion. Start packing up things which you don't plan to use immediately such as out of season clothing, photo albums, old books, pair of shoes etc. You can ask packers and movers company to provide a few cartons to pack all these items.
4 weeks before the move
Change your mailing address!
Start the process of changing your address before you leave for the new place, otherwise, your financial records and other important documents will not be delivered to your new address. You can give address change requests online and save your time.
Contact utility companies!
After moving to your new home, you will need TV, Internet connection, and other utility services. So, contact your service providers early, and inform them that you want to transfer your utilities to a different place. The day after you move in, schedule a date for installation or activation of the service. Having cable, internet and a security system will help you become comfortable in your new environment.
Time for Shopping!
Just think about what your new home looks like. If you want to change some decorations or curtains, it is the right time to buy it.
2 weeks before the move
Confirm packers and movers!
Now it's time to finalize the moving company. Call up their representative to confirm the booking details, like the packing date, a pick-up time, payment, etc. If you are moving in rainy season, you should be aware of the precautions that movers and packers company should take in monsoon and check with them whether they are prepared with all necessary safety measures or not.
Finish packing essentials!
If you want to save money in the total cost of your move, you can choose to pack your essentials yourself. Once the packing is done, don't forget to label the boxes.
Be prepared for moving day!
Make a list of essential things that you need for your moving day, e.g. medicines, sanitizer, mobile charger, some dry snacks and many others. Apart from this, you will need some extra cash to tip your moving team and to pay for any other thing you buy. When you reach your new house, it'll take some time to settle down. Therefore, having these essential items in an overnight bag will be beneficial.
After you are moved in
Once you reach your destination, check that all of your belongings arrived safely. Go through the inventory or list you created at the time of packing and check for damaged and lost items. The movers will also have their sheet which lists every item they loaded onto the vehicle and their original condition.
If everything seems safe and matches the inventory sheet and ask the representative to handover the copy of the document to you. If the packers and movers company leaves before you notice any damage, click the pictures of damaged items for evidence and to file a claim. Finish unpacking. When you break down your last box, you'll have an incredible feeling.
Update your driver's license and vehicle registration
Motor Vehicle Agency can be a big hassle if we don't follow the necessary rules and regulations. You can understand the process of issuing a new license or change of address in the license on their website. You must also update your vehicle's registration. Also, be sure that your vehicle insurance is registered in your new state.
Now sit back and relax with your family. You have finished everything on the moving checklist! If you ever need to move again in the future, you've already got a roadmap for the process and will be easier.