In today's business world, it's critical to deliver your items to the location at the correct time. If you want to succeed in business, you must understand how to employ the relevant technologies to deliver high levels of performance. Successful web transport network software is required to improve your distribution network functioning, efficiency, and profitability. In this blog post, we're going to give you 5 of the best goods transport apps to transport your things safely.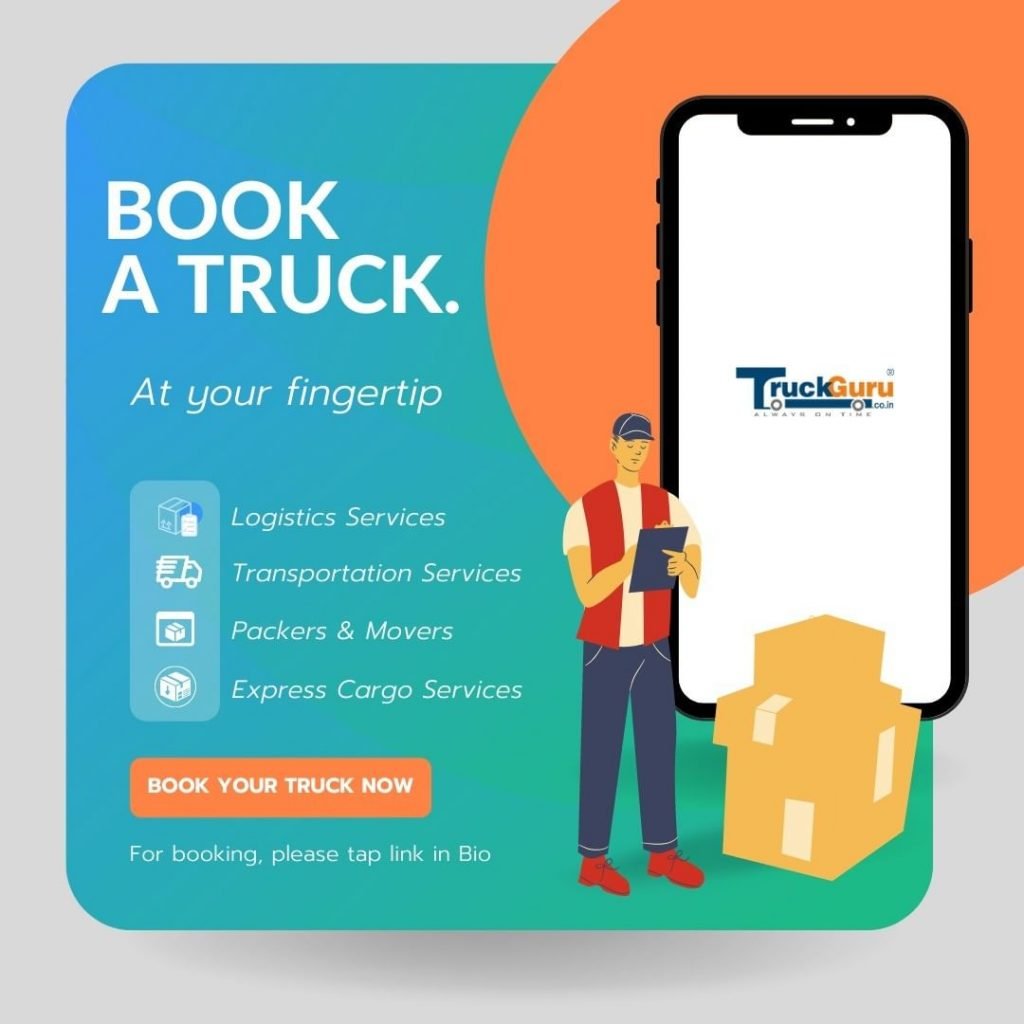 If you're concerned about the trouble of transporting products from one location to another, then you no longer need to be concerned. In the age of the internet and smartphones, when a new startup emerges every day to address the everyday demands of the public, transporting things is no longer a difficult job. Let's get started with the list of online transport apps.
How it works:
The system finds all the nearest trucks
Book your truck through the app
Get notifications through SMS and Email
With TruckGuru's goods transport app, you get the benefits of choosing a truck booking app with a huge transportation services network all over India. This online transport app will really help you upgrade your business's services to the next level. Not only can this app be used for free but because of their huge transport network, you don't have to worry about getting your goods anywhere in the country.  

Services they provide – Full load services, Advance booking, Transparent pricing structure, Live tracking of the goods, Easy booking portal, and a 24/7 Customer support service.
2. Rivigo App
How it works:
Single click booking just after entering your location
Rivigo is one of the best logistics apps in India with its transparency on the safety, rotation of truck drivers. This transport services app is really useful for logistic providers as Rivigo promises deliveries in less time. They use continuous tracking, analytics, and checks to make sure they are up to date with the location of the packages at all times. They're known for their trucking system and the rotation of drivers.  

Services they provide – Hassle-free transport service, Proof of Cheque / Draft on delivery, Post-paid shipment option, Invoicing by SMS and Email, Live Tracking.
3. Porter App
How it works:
Choose your location and Destination
Choose from 2 wheelers, 3 wheelers, and mini-trucks
This transport booking app provides moving services. It is one of the best transportation apps in India when it comes to offering intra-city logistics services to both new and current enterprises. Its app offers a Book Now, Book Later option that allows current pick-ups in the area as well as booking a pick-up ahead. If you have already reserved a commercial vehicle using this transport services app, you will not be required to enter any names and addresses. Though it is an online truck booking app, it is primarily used to hire small trucks such as tempos. 

Services they provide – Inter and Intra City Delivery, Same Day Delivery, Live Shipment Tracking, Express Courier Services, Price Estimates, 2 wheelers, and 3 wheelers.
4. BlackBuck App
How it works:
Find 1000s of transports in India
Get matched loads for your vehicles at the best cost at any time
Connect with verified BlackBuck transporters
Blackbuck is one of the popular business-to-business (B2B) goods transport apps for intercity Truckload (FTL) delivery. Its app also aids its customers by offering information such as the greatest diesel saving, discounts on tires and lubrication purchases, cheap premium truck protection, and so on, according to the booking.
This online transport app looks to be supporting load sharing too and has released new Load-Finding software. Yet, based on the statistics accessible on the Play Store, these applications appear to be underused at the moment.
Services they provide – Fastag with RTO certification is provided free of charge, as is GPS for truck tracking and driving data, Diesel with up to 1.5 percent return, Truck insurance, Tyres on EMI with home delivery, Live Tracking.   
5. Blowhorn App
How it works:
Use your mobile number to register.
Input your pickup and drop-off locations, as well as the things that need to be transferred.
Choose the day and hour when you need the blowhorn vehicle.
Complete your booking.
Blowhorn is a Bengaluru-based goods transport app, it rents out mini-trucks in several Indian cities. They have offices in Bangalore, Chennai, Hyderabad, and Mumbai. Through their app, this startup is attempting to start organizing the scattered B2C logistics area. Their technology-enabled app connects clients to mini-truck operators, providing trouble-free, dependable, and transparent intra-city transportation. This goods transport app is a good option for people who want to hire movers, as they provide small trucks for transport.  

Services they provide – trustworthy and recognized drivers, live tracking option, as well as a way of payment processing to its clientele
The majority of the digital transportation applications on this list are all either small-scale or difficult to use. TruckGuru, on the other hand, is among the most consumer-friendly apps, with a variety of useful features for both enterprises and individuals!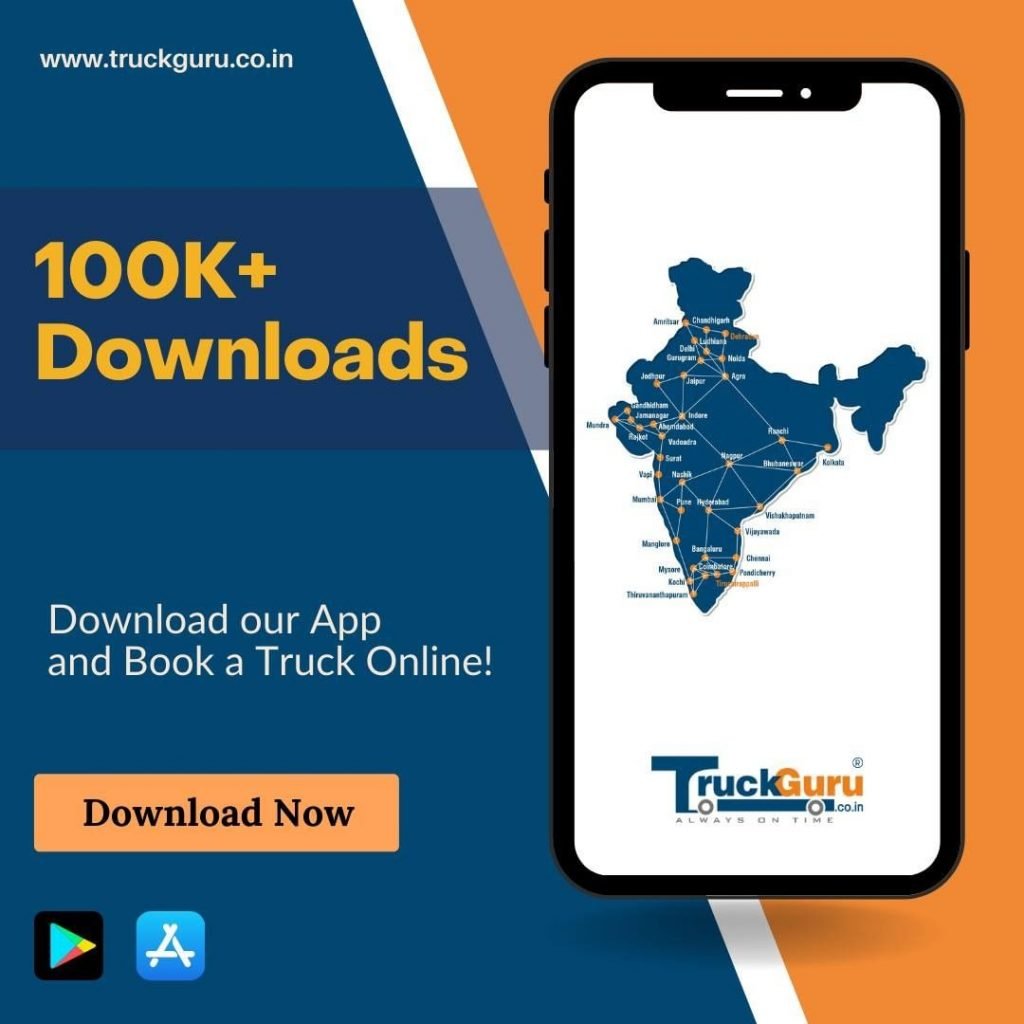 We provide digital transportation, movers and packers, and logistics activities to meet all of your products' transportation needs, including full load and portion load. Customers may receive trucks on-demand with this goods transport app by placing an online truck booking. This software provides a full range of digital truck booking services designed to provide a comprehensive bundle of resources for the easy and safe delivery of your goods.