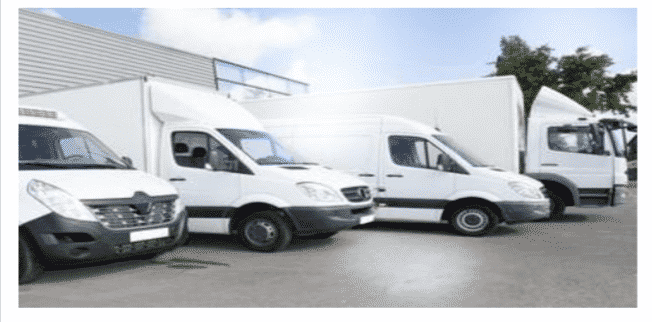 There're several changes observed by the transportation business in India in 2021. These changes are visible both in freight carriage as well as passenger traffic, according to data available from various reliable sources.
In this article, we will look at some of the changes observed by the transportation business in 2021.
Some Changes Observed by Transportation Businesses
The transportation business in India largely depended on offline processes. However, due to the new normal, most of them are moving to online platforms. Here're some of these major changes the transportation sector in India- both logistics and passenger traffic- are witnessing this year.
Shift to Online Platforms
This is perhaps the greatest change that we're observing in 2021. Before 2020, when the Covid-19 pandemic struck India with full force, most transportation companies, especially smaller ones, had to depend on offline methods for getting customers. Their processes including promoting the company or generating Bills of Lading and others were also offline.
In 2021, we're seeing such logistics companies move to online platforms, either with a business website or through other platforms such as WhatsApp. As a result of opening business websites, most of these transportation companies are also engaging in digital marketing. That's because they wish to be noticed by customers.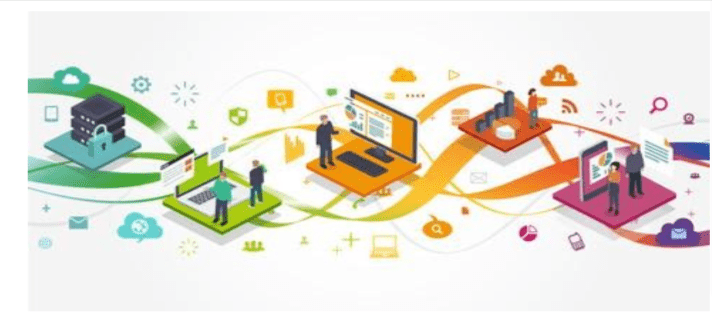 Logistics in India has always been a nightmare for any customer. However, with online systems now in place, customers of transportation businesses are experiencing better services too.
UDAN for Airline Passengers
Coming to passenger transportation, most airlines in India are now offering discounted tickets at just Rs.2,000 plus applicable taxes for distances that're within the 500km radius from the airport of origin.
These tickets are being sold by airlines under the Ude Desh Ka Aam Nagrik (UDAN) scheme launched by the Indian government. The UDAN program aims at making air travel affordable for Indian passengers.
There Are several budget carriers in India. And some of the airlines offering tickets under the UDAN scheme include Star Air, Go Air and Indigo Airlines.
Greater Dependence on India Post
India Post, the state-owned postal department of this country is witnessing an increased dependence from ecommerce companies. India Post offers something known as Logistics Post and Business Post. These two services primarily target ecommerce companies and businesses of all sizes.
Since the dependence on online shopping for household essentials is common during the new normal that India is witnessing in 2021, ecommerce companies are under pressure to deliver across the country. India Post caters to every region of India, including the country's remote parts. This inherent strength of India Post can barely be matched by any private logistics companies.
Therefore, we're seeing India Post become an active player in the freight transportation business of India during 2021.
Indian Railways to the Rescue
Indian Railways has always been the spine of the country's logistics and transportation businesses. Indian Railways is now seeing a surge in the parcels it carries from one part of the country to another. That's because road transportation often takes time, especially when vital and essential supplies are concerned.
Therefore, private logistics companies are placing their bets on Indian Railways to deliver goods faster to a destination. Once the goods reach the destination, private players come on the scene again to deliver it further.
This is also evident from the fact that Indian Railways is playing a strong role in delivery of food supplies across India, to ensure that all regions of the country have adequate food to meet the demands and needs of the local populace.
Increase in Cold Chain Logistics in India
Some years ago, India had a smaller infrastructure of cold chain logistics. However, with the need to rush the Covid-19 vaccines to combat the pandemic, we're seeing an increase in cold chain logistics facilities across India.
Mainly, private companies are setting up cold storage warehouses that can be useful to store vaccines and rush them to areas where necessary. Additionally, such warehouses are also useful in preventing wastage of essential food products- mainly fresh produce such as fruits and vegetables.
India accounts for some 35 percent wastage of fresh produce. With cold chain logistics infrastructure now growing across India, we can expect such wastage to drop drastically.
Last Mile Tracking
Customers of freight as well as individuals that order stuff online expect to remain updated about their consignment till the last minute. Nowadays, we're seeing almost every transportation company provide this service. Mostly, such tracking is available online only.
Online tracking helps a business or individual customer to estimate the time a consignment would reach its destination. This enables them to plan for production and other things related to their work. Individual customers are also happy that ecommerce giants are providing last minute updates through online resources for accurate tracking.
Increased Use of IoT and AI
Nowadays, logistics companies are increasingly turning to modern technologies. These include the Internet of Things (IoT) and Artificial Intelligence (AI). And the result is that both the consignor and consignees are happy.
Warehouses, containers and trucks fitted with IoT devices are helping transportation companies provide accurate information to their staff while planning movement of freight. They're also able to manage their fleet better through IoT.
For customers, the transportation business is turning to AI. These AI applications mainly involve chatbots currently. These AI enabled chatbots are reducing the dependence of the transportation business on human intelligence to a great extent.
Customers can enquire about their shipments through chatbots and a human can step in only when troubleshooting is required.
More Dependence on Technology
With over half of 2021 gone, we can expect transportation businesses in India to increase their dependence on technology. This will be necessary for years to come, even as the Covid-19 pandemic shows no signs of abating, despite the availability of vaccines.
Therefore, transportation businesses in India can expect some funds in the form of Foreign Direct Investments in the sector.
In Conclusion
These changes observed by the transportation businesses in India in 2021 are going to be permanent. Technology will play a greater role while logistics and passenger transport providers will be more accountable, trends indicate.