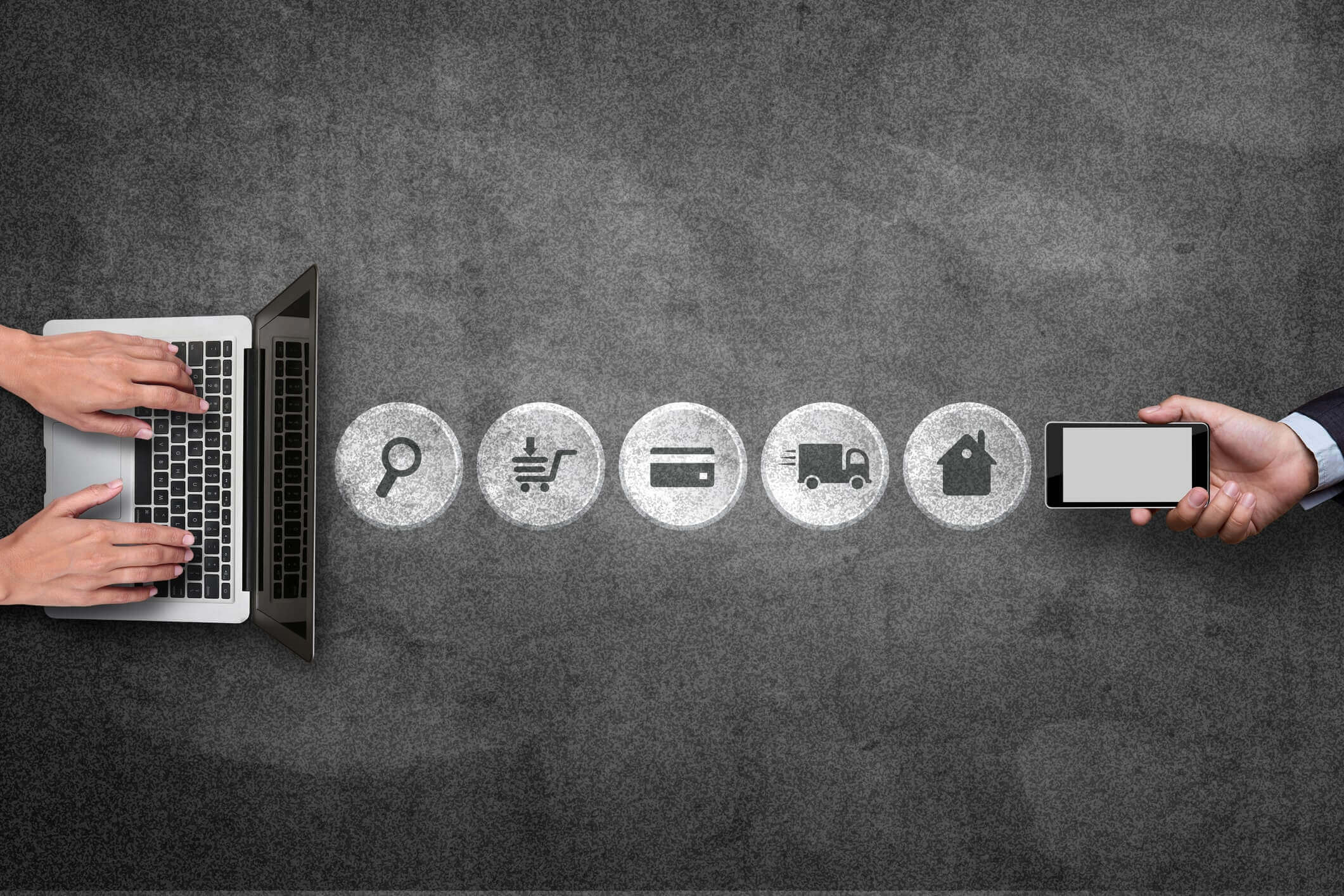 In today's competitive business world, all the industries need effective strategies, modern technology and advanced tools to earn a competitive advantage. Mobile app technology plays a key role in providing industries with the much-needed edge by making their complex business processes more effective and flawless. Logistics companies in Mumbai have realized this fact and adopted mobile apps to reap the benefits of this technology and increase the profit in their business.
Advanced technology and smart devices have greatly influenced the whole spectrum of service industries, business sector, organizations as well as consumers. Because of modern and innovative breakthroughs in mobile app development, the transportation and logistics sector has become a potential market for using robust and custom mobile solutions. With the help of mobile app solutions, logistics companies in Chennai and other popular cities can quickly track their shipments from start to end point of delivery.
In the modern digital era, the transportation and logistics industry need to innovate in order to overcome challenging boundaries. The key reasons to adopt mobile apps in this sector is the ability to have real-time information about goods, vehicle status and employee's productivity. Feature-rich, advanced, customized and user-friendly logistics mobile apps can greatly improve the supply chain management and logistics process efficiency.
As per the Global Digital Logistics Research, it is predicted that the logistics sector will grow $19 Billion by the year 2023. This estimation is a clear indication of the exponential growth of this industry worldwide. Keeping this information in mind, innovative logistics companies in Mumbai are making significant moves to implement mobile apps technology for seamless transport operations.
The logistics industry understands the significance of digitalization to overcome critical challenges and improving efficiency. Companies using mobile apps can really shape the future of the logistics industry. There are many ways the logistics industry can maximize profits using mobile applications. Have a look-
Effective inventory management
The success of logistics companies in Delhi can be determined by their inventory management abilities. Using an automated and robust inventory management mobile app, accessing real-time information of the shipment is easier. In addition to this, integrating cloud capabilities in a mobile application enables the management to access inventory data quickly. Adoption of the mobile app also ensures better grip over cargo and storage facilities at multiple locations.
Seamless fleet and labor management
For a logistics company, labour and fleet are the greatest assets. No logistics operation can be completed without these two vital elements. Thus, in order to improve business operations, logistics services and ROI, these two need to be managed effectively. GPS-enabled mobile applications can aid in keeping a correct record of distance covered, fuel utilized, driver productivity and vehicle health. Such mobile apps can also ensure effective communication with drivers across different geographical territories.
Error-free documentation and fast paperwork handling
Cargo handling and supply chain management is a time-consuming process that needs a lot of documentation and paperwork. By using a logistics management mobile app, logistics companies in Mumbai can digitize the records easily. Digitization promises the error-free documentation and better management than a paper-based system.
Digitization of major operations
To get the maximum benefit from the mobile apps, the logistics companies need to digitize key functions. Traditionally, the logistics company perform most of the operations manually which slower the processes and also lead to inefficiencies. With the integration of the digitization, the processes are completed quickly and that too without any error. Apart from this, customers will enjoy timely information about their shipment.
Companies offering logistics services need to pay attention to the marketing aspect in order to automate and digitize the processes. Essentially, they need to understand the needs and expectations of the end customers so as to earn the profits. They can achieve this if they take the right steps when it comes to marketing. In this digital era, you can gather the data of the scope of the customers and their needs using web technology. This way, you will be able to serve them best using the best methods.
Delivery schedule optimization
When it comes to cost reduction, optimization is a crucial aspect. Mobile apps can be helpful in improving business efficiency by using the deep insights and details of transportation routes. For instance, drivers can follow the routes that reduce fuel consumption as well as the time needed. Apart from this, with smart optimization for delivering schedules, customer satisfaction can also be improved which ultimately increase the revenues in the long run.
Management of the warehouse
Logistics is not only about the transportation and delivery of the shipments, but it also involves the effective management of the warehouses. It is important to keep the accurate information of all the stock stored and dispatched to the final destination. The app will guide logistics companies in Mumbai better regarding the right physical stock and proper storage locations and it will be easier to find the right product at a particular place. All information will be stored in a database.
When it is about digitizing operations, manpower training remains one of the key challenges. As per the Logistics Industry Report by PwC, 50% of the managers and owners say that the lack of digitization and manpower training is the toughest challenge in the industry. Mobile apps can efficiently help in removing this tailback. In-built training modules can be developed and made easily accessible to supervisors, drivers and other staff anytime, anywhere. This will improve employees' personal skills and capabilities that will also improve their overall efficiency.
How TruckGuru is improving its business using mobile apps?
TruckGuru, a leading name in the transport industry is using mobile apps to manage their business operations flawlessly. Using mobile app, they can understand the customers' requirement well which was the most challenging aspect. TruckGuru, one of the top logistics companies in Mumbai can efficiently connect all their workforce spread across multiple geographical locations with the help of an interconnected system. This way, they will make the handy use of mobile apps to track the shipment and vehicle status.