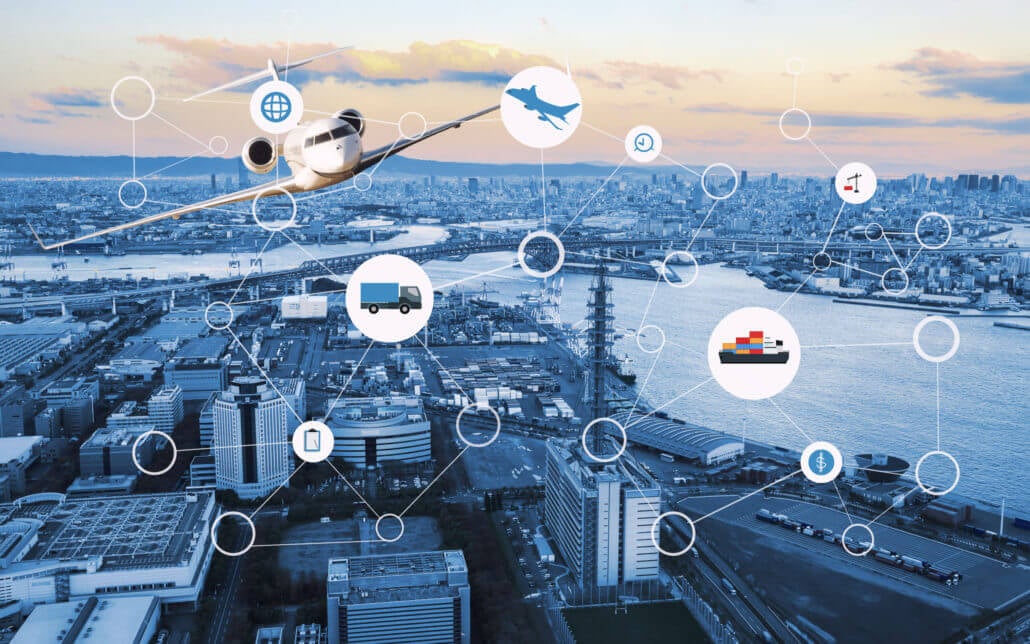 While for businesses operating in the transport and logistics industry, the environment changes are at the top of their sustainability plan, human rights are gradually becoming a strategic topic. Harsh human rights effects can occur at any level of a supply chain. Human rights are defined and established in over 80 universal legal instruments and incorporate fundamental protections of human dignity, freedoms and needs like housing, food, privacy, democratic participation and personal security.
The responsibility to guard human rights has primarily fallen on governments since the acceptance of the UDHR (Universal Declaration of Human Rights) in 1948. Logistics companies in Delhi respect human rights as a part of their corporate responsibility to maximize their business's positive contributions and avoid or reduce any negative impact.
In this blog, top human rights challenges as well as emerging risks and opportunities, are described. Just read below-
Forced labor in the supply chain!
Businesses in the transport and logistics industry rely on low-skilled personnel and they often seek help from recruitment companies to hunt and train the employees. The logistics companies or Packers and Movers in Mumbai, especially in poor, despotic, or highly casual economies, are at great risk of hiring personnel under forced labor conditions. Many times, indirect employees may be forced to pay recruitment charges, may work illicitly without visas, or may have their passports seized and salaries pending. Thus, the proper selection of recruitment agencies is critical to mitigating the risks of forced labor in the supply chain.
Greenhouse gas emissions!
Issues of air pollution, and especially climate change are the major concern for the transport and logistics industry. Climate change effects are far beyond the environment, involving restricted food supplies, reduction in drinking water, mass migration, and, potentially, governmental upheaval, all of which hold major human rights consequences.
Working environment and conditions!
In every industry, technological progress, global expansion and consumer expectations have forced companies to compete on responsiveness and flexibility. Though this has made significant improvements in development in some places, it has also forced others to minimize wages and worsen working conditions. This is especially true for road transport personnel in logistics companies in Delhi, and thus, the logistics and transport sector should make sure that global norms on overtime pay, rest breaks and working hours are respected, irrespective of competitive pressures and local norms.
Human trafficking!
The transport of goods and passengers often happens along with the same road, air and sea networks as human trading rings. Local transport companies in the countries across the world, mainly monocratic and unsuccessful states, may be connected to human trafficking in multiple ways. Logistics companies in Pune transport and other cities should ensure that they are aware of the local trafficking context where they do business and involved in forced labor to ensure that their business activities don't contribute to these desecrations.
Mutual bargaining of companies and employees!
As mentioned above, the competitive pressures impact the workplace and work environment in many ways. In the past few years, this has become especially important for the issue of combined bargaining. In many countries around the world, independent unions or transporters groups are not only rare but unlawful. This further pressurizes employers as well as their suppliers to restrict the ability of workforces to say their concerns and understand workplace desecrations. Irrespective of the volume of their outsourcing or use of contractors, Transport companies and Packers and Movers in Mumbai should ensure that the workforce has access to effective means of mutual bargaining through a union, works for council or employee association.
Security personnel training!
The transport and logistics sector depends heavily on private security firms to protect their workforce and inventory. If local security staff in logistics companies in Delhi are not scrutinized and trained, they can be a risk to local societies. Logistics companies should ensure that they evade security abuses by the private service provider by actively engaging with them to ensure that their practices, training, and equipment are all with compliance with human rights.
Employee discrimination!
The transport and logistics industry has historically been a male-dominated field. This has sometimes resulted in unfair employment practices, workplace harassment, pay discrepancies and unfavorable handling for minority groups in advertising and professional development. For logistics companies operating in international markets, respecting employees' rights means ensuring equal prospects for each person of their varied workforces.
Land acquisition and migration!
For the transport and logistics sector, infrastructure is critical. Roads, canals, ports and other transport networks are often constructed by third-party contractors. Maybe this construction is done without satisfactory consultation and compensation for land seized from local communities.
Corruption and bribery!
The transport and logistics industry deal with government employees extensively for getting approval for their shipment. From single van to huge fleets of ships pass through customs checkpoints, accessing government-owned ports and canals. Almost every connection in the logistics chain, starting from road construction to a procurement contract contains risks of corruption and bribery. With all this, the industry has a high risk for both bribery and grand corruption. Such acts are essentially human rights violations as they skew government attention as well as resources away from the people they are assigned to serve.
Accusation channel and remedy!
The UN Guiding Rules not only direct companies to recognize and manage their human rights risks, but to enthusiastically engage with the individuals who may get affected and guarantee that sufferers have access to actual remedies. For the companies in Pune transport or other cities, this means that installing grievance mechanisms that enable workers and communities to highlight how the company is affecting them. For some transport businesses, this may be a hotline (point-to-point communication) for employees. For others, it may be a town hall meeting for people near an infrastructure project. Irrespective of the form they consider, an effective grievance mechanism is significant for preventing human rights desecrations and providing solutions to affected parties if they are affected.
Evolving Human Rights Issues
There are a few emerging human rights subjects for logistics and transport companies to keep on their radars. Have a quick look-
Transport of travelers!
In human rights discussion, the key focus is migration and migrants. Every year, millions of people decide to migrate to escape conflict or discrimination—or simply to make their lives better. During 2015, over 5,000 men, women and children lost their lives along migratory routes across the world, with an estimated 500 children perishing in sea crossings alone. Migrants in moving risk a range of human rights violations. Migrant women often experience gender discrimination and abuse and children can be mainly at risk, whether they are migrating on their own or with their families or caretakers. Logistics companies in Delhi should understand the increasing human rights risks they experience due to this global trend, as well as the opportunities to popularize and secure the rights of this often highly exposed population.
Accessible and reasonable public transport!
For the majority of poor people, their only link to jobs, social services and family is public transport and it is one of their greatest costs. The logistics and transport sector can play a major role in promoting access to public transport and, finally, easy access to opportunities.
Stimulating the circular economy!
The logistics and transport industry plays a key role in executing "circular economy" models that reduce the use of resources and carbon footprint. Being a technology-intensive industry, the transport and logistics sector should be at the front of crafting innovative models to minimize waste, re-use industrial by-products and spend in renewable energies.
Conflict-affected areas!
Restoring or constructing a transport infrastructure is one of the initial steps in the post-conflict recovery process. These environments can be highly challenging, but they also show one of the most critical ways that transport companies and Packers and Movers in Mumbai can contribute their expertise to improve the processes.
Enable trade!
Though trade expansion and entrée to worldwide markets are vital to generating growth, transport infrastructure links people to education, jobs and health services. The transport and logistics sector can play a key part in increasing access to health by supporting the effective movement of delicate cargos, such as medications, vaccinations, and technical equipment.
Enhance road safety!
Traffic accidents are among the top ten causes of death in almost every country. In the past few years, several global agencies have started to notice this as a development issue because the poorest and most remote people are often at a higher risk. Transport companies can promote road safety using awareness campaigns for the public and their suppliers, and with this, they can achieve positive impacts on communities' and employees' right to health, life and safety.
About TruckGuru
TruckGuru, one of the most prominent logistics companies in Delhi is working in the transport and logistics sector for more than a decade and therefore, they are aware of human right challenges and risks. With a team human rights experts and a network of partners, they are efficiently tackling global human rights challenges and help businesses in all sectors to meet and exceed global human rights standards. TruckGuru team enables its clients to meet their operational efficiency, achieve their business goals and minimizing legal risk using an integrated human right strategy.