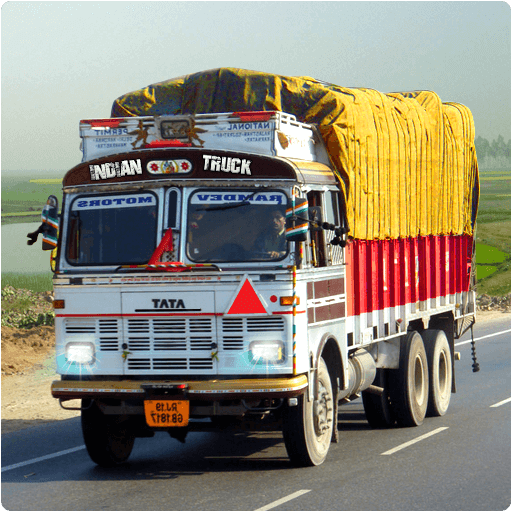 The trucking sector acts as the backbone in the Indian economy and contributes to economic growth. Road transportation that is almost 65% of the freight 90% of the country's passenger traffic, is one of the major links which improves productivity as well as competitive efficiency. Logistics companies in Chennai play a key role in the development of the remote regions as they have helped them to trade and invest.
Regardless of the importance in the economy, this industry is managed in an unorganized way. The industry is facing the shortage of truck drivers which majorly help in improving transporters business. In fact, the lack of qualified and professionally trained truck drivers threatens the ability of transport agencies to compete.
Do you know what is causing this shortage? Why are even existing truck drivers leaving their jobs? The answers to these questions are quite simple- a truck drivers' life is adversely affected by inconveniences, poor facilities, and the absence of any rule and regulations. The stressful and challenging nature of the work of the drivers influences their physical as well as mental health.
The issues are many and very little has been done in the past to resolve them. Let us just have a quick look at some of the most significant problems experienced by the truck drivers hired by logistics companies in Mumbai and all other cities across India-
Work-pressure: Truck drivers are always under pressure to meet their target time. They are framed with a time limit to deliver each shipment. To deliver the cargo on-time, they have to travel continuously for hours and they don't even get much time to rest and eat. Truck drivers hired by online truck booking companies spend very less time with their families due to work pressure.
Payment: According to a survey, truck drivers are getting monthly salary about 10-15,000 and that too not given on time. This shows that drivers don't earn much as a fixed income. Due to this, most of the youngsters get demotivated to work as a driver. This adds to the shortage of drivers in the transportation industry. Logistics companies in Delhi understand that it's difficult for drivers to manage their families' expenses from the poor salary, thus they have increased their drivers' monthly income and also give it on time.
Insufficient sleep: As the drivers are bound with time target, they drive for long distances nonstop. To ensure that they meet the target, they don't get proper sleep and drive without taking a break. Time limitations force them to work for 15 hours a day. This is a major cause of their poor health.
Moreover, it also becomes the key reason for accidents happening on highways. According to a recent survey, over 50% of drivers face health issues caused due to non-stop driving, however, 63% drivers say that their health is not among the top three priorities in the life.
Improper food facility: Due to the nature of the job, the drivers mostly remain away from their families. They don't get time to eat food on time and also roadside eateries or restaurants don't provide hygienic and good quality food which negatively affects their health. Logistics companies in Chennai agree that most of the drivers have this kind of lifestyle.
Highway conditions: India has one of the largest networks of roads in the world but the sad part is, many of them are not properly maintained. 77,116 accidents and 25,199 deaths happened due to overloaded vehicles in reported accidents, the report says.
Health issues: Drivers sit for long hours due to their job nature. They don't get time to exercise. Hours spent seated on a truck along with unhealthy food options lead to obesity and many other diseases. According to the survey, only 14% of the 3 million truck drivers in the US are not obese. Non-stop driving by these truck drivers make it hard for them to go to the doctors and get necessary treatments. When they face any health problem, they ignore the symptoms and keep on offering their logistics services.
Road accidents: On highways, most of the accidents happened between trucks and other vehicles. But in every case, the truck drivers are blamed even if the other party is responsible for it. Some start beating and abusing the truck drivers without even giving them a chance to prove their side. People don't look into the actual matter and start blaming drivers. In some cases, it is recorded that drivers are even beaten to death. They don't get help from anyone as they are away from their home. This makes their life really miserable.
Unstable relationships: Many truck drivers suffer from poor relationships due to their profession. When one chooses their career as a trucker in one of the logistics companies in Chennai, reaching home regularly is almost impossible for him. It means that a driver has to be away from his home and family for days.
They can be at home only when they get off from their job. Staying away from the family is not easy, especially for those who are married and also have kids. This is also one of the key reasons why many choose to abandon this career. Only, very few partners can handle this kind of sacrifice and live life staying away from each other.
How TruckGuru is offering a better life to drivers?

TruckGuru, one of the best logistics companies in Chennai understands that a driver's life is full of danger, pressure and insecurity. There are no guidelines made for them by the authorities regarding their work and health problems. The government also lacks in taking important steps in favor of truck drivers. All these factors together are responsible for youngsters going away from this career.
TruckGuru is understanding the concerns of the truck drivers in India and has also designed the work schedules by keeping their health and family life in mind. Not only this but they are also offering attractive salaries to their drivers which will help them to take care of themselves and their families.