Globalization, Growth of e-commerce and Customer demands & expectations are the factors that are responsible for the rise of the logistic industry in today's world. But a question may arise in your mind what is a logistics company and what do they do exactly, right? You'll get a crystal clear answer for all the questions arising in your mind related to logistics.
Besides, what is a logistic company, here you will also get to know about what is 3pl logistics, what is logistics in business, logistics services for small businesses, different types of logistics, types of logistics services and many more things that you must know about logistics. So, just keep reading to get laconic answers to your questions!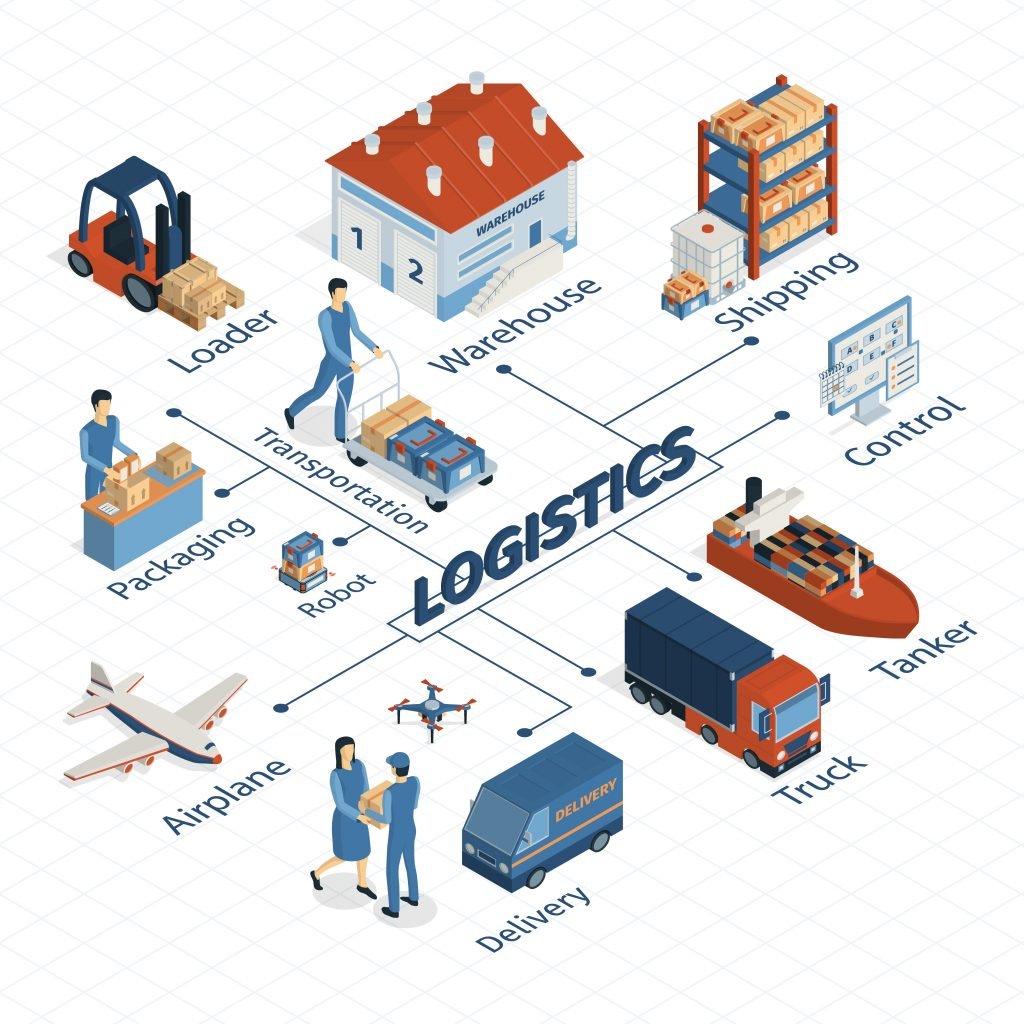 What is a Logistics Company?
In common parlance, a logistic company is an organization that plans, controls and handles the supply chain of goods, products or services of another company or organization from the point of origin to the point of consumption to meet the requirements of the customers and simultaneously of the company.
The term 'logistics' in English is derived from the French word logistique which was coined by Antoine-Henri Jomini, the Swiss military officer and writer. Earlier, the term logistics is used in the military to procure, maintain and transport materials, personnel and facilities as armed forces are defenceless without resources and transportation.
An expert in the field of logistics management is known as a Logistician. Professional logisticians are credited by a professional association. So, from this, you can conclude what is a logistic company. Now let's understand what they do or how they work.
What Logistics Company Can Do or How Do They Work?
A Logistics company can be responsible for supply procurement, material handling, packaging, warehousing or storage, disposal, security, monitoring, transportation or shipping as per the commercial agreement made between both the involved parties.
For example, you have ordered a book or any other product from Flipkart. You'll get the book or the product which you have ordered on or before the delivery date. But whose hand is behind getting you the book or ordered product at your doorstep? The book or the ordered product reached you at your doorstep only because of Ekart logistics, which was originally created by Flipkart to reach their customer at the there place and on the time as per their requirements. This is what a logistic organization do exactly.
From the business point of view, suppose you have to deliver goods from your warehouse to dealers, then you have to ensure that goods should be delivered appropriately without any damage at the appropriate place and right time. If someone is returning goods, then you also need them to be accounted too. A logistics company is the only option to get all the services for smooth flow. It not only provides transportation services but all the services from the point of origin to the point of consumption as per your requirement as well as customer's demand and expectation.
A logistic company does not provide logistics services for large businesses only, but it also provides logistics services for small businesses as well.
So, from this, you can basically understand what a logistic company can do or how they work. But a logistic company is a broad field and has a wide range of roles, responsibilities and functions besides the above mentioned. A new trend in the logistics industry is the 3pl logistics, firms, and consulting companies offering logistics services. Let's get the idea about the new trend and understand what is 3pl logistics!
What is 3PL Logistics?
3PL Logistics stands for Third Party Logistics which is an asset-bearing organization that typically invests in its own transportation and storage facilities. 3PL Logistics company may also offer a single logistics service like transportation or warehousing. But generally, they provide packages of services to manage the entire supply chain and fulfil the company's as well as customer's requirements.
In short, third-party logistics, commonly known as 3PL logistics provides all the services for your entire supply chain but one can also deal with a single service as per the requirement of the company and customer. Third-Party Logistics (or 3PL) companies are an essential part of the e-commerce business in India. Besides 3PL (Third Party Logistics), many other types of logistic services are there, which are as follows.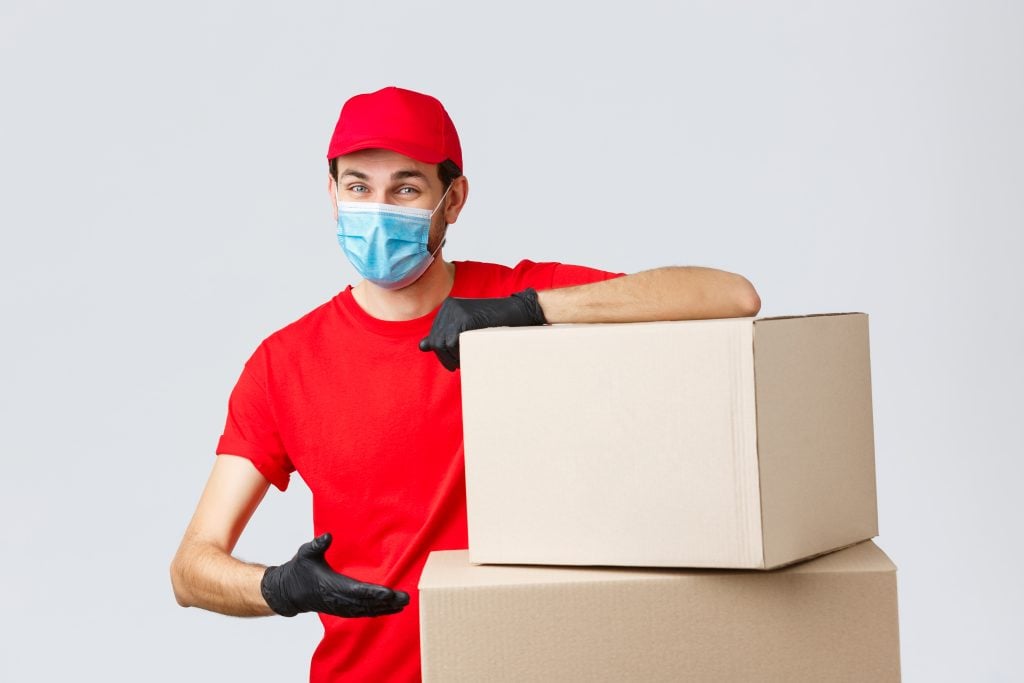 Types of Logistic Services
1PL or First Party Logistics
First party logistics (1PL) refers to the organization which provides a particular service like shipping or warehousing needs. As outsourcing improves flexibility, many companies rely on this model nowadays.
2PL or Second Party Logistics
Second Party Logistics (2PL) refers to the organisation which offers only transportation services in the supply chain via rail, road, sea or air. Shipping and Trucking enterprises are examples of second-party logistics.
3PL or Third Party Logistics
Third-Party Logistics (3PL) as discussed above, refers to the organization which provides both inbound transportation and outbound transportation services along with warehousing. This is the most popular approach nowadays for small and larger business.
4PL or Fourth Party Logistics
Fourth Party Logistics (4PL) refers to the organization which does not owes any physical assets but plays the role of consultant in the management process for the clients. They contract 3PLs, freight companies and other companies as per the requirement of the client. These logistics are also known as Lead Logistics providers.
5PL or Fifth Party Logistics
Fifth Party Logistics (5PL) refers to the organization which combines the shipping needs of multiple 3PLs. This is an upgraded version of fourth-party logistics and is also known as a logistics aggregator. This logistics is not asset-based but can run all aspects of the supply chain.
Hence, above mentioned are the major types of logistics. After knowing about different types of logistics, it is necessary to have knowledge of their benefits. So, let's understand the benefits of logistics in business.
What are the benefits of Logistics in Business?
Improves customer experience
Optimizes operational costs
Intelligent route planning
Better intermodal operations
Boosts profitability
Greater delivery productivity and efficiency

These are just a few major benefits of logistics in business. Besides, it has many more benefits like reduced overhead, preventing loss, support expansion, smoother risk management etc.
The Chartered Institute of Logistics and Transport, a professional body representing the transport and logistics industries worldwide defines Business logistics as having the right item in the right quantity at the right time at the right place for the right price in the right condition to the right customer. So, for your business, you need to consider what type of logistics service you really require.
Hence, this is all about what is logistics and what they do. Hope the above information helped you. For more information, connect with us at TRUCK GURU, a leading transport and logistics service provider!