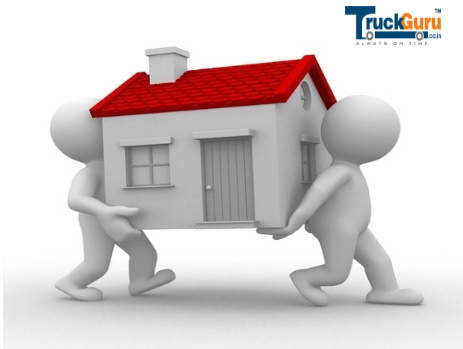 Moving to a new place or city is very hectic, tiring and stressful for professionals and working people. They have lack of time to do tasks involved in the moving process such as buying packing material, packing things, finding trucks, loading the items safely, transporting to a new place, unloading and unpacking. Thus, it becomes clear that packing and moving takes a huge physical toll on your body. Thus, to get rid of this difficult situation, packers and movers in Mumbai can turn up as your best partner.
Home relocation services offered by top packers and Movers company can make your relocation really comfortable, smooth and hassle-free. When you are shifting to a new place there may be chances that you know nothing about the new area but, professional packers and movers companies are familiar with your new location. They use highly advanced technology and equipment to ensure the safety and timely delivery of your consignment. Professional and certified home relocation companies have all the necessary documents and license to carry out the relocation process smoothly.
Relocation involves a lot of pre-planning after all you are moving to a place which is completely new to you. The family who is to relocate, already loaded with the tasks such as sorting, discarding, packing etc. Thus, in such a situation, the support you will get from the packers and movers Vadodara is incomparable.
Benefits of hiring Packers and Movers services
There are ample benefits of hiring packers and movers companies for home as well as office shifting across the country. Let's highlight some of the most significant benefits of using movers and packers services for shifting and relocating.
1. Door-to-door shifting service!
Door-to-door pickup and delivery service is one thing that attracts most of the people to hire movers and packers services. The team of Packers and Movers in Mumbai packs all the items, pick all of them from your home and deliver it to your destination. When you are moving interstate and long distance, the door-to-door service is beneficial. In some remote places, the door-to-door services play a vital role as you don't have to arrange local transportation to transport your goods from the highways to your new place.
2. End to end relocation service!
Packers and Movers Bangalore offer end to end relocation services to their clients. You need not to hire different teams to get done multiple tasks. Many companies offer services only for packing, and not for loading and transporting. Thus, if you choose such companies, you need to put more effort as well as time in the whole process. But, when you hire end-to-end relocation services, you can relaxand have peace of mind because they aid you right from packing to delivering your goods in safe and sound condition.
3. Best-in-class packing materials!
Packing is perhaps the most crucial task while relocating. Have you ever thought why different packers and movers companies quote different prices to move the same amount of goods? Well, this is because of the overall quality of service they offer including packaging. Packers and movers in Mumbai bring their own high-quality packing materials and pack every item in multiple layers to ensure the safety of goods during transit.
4. A cost-effective way to relocate!
If you compare the moving costs of handling the move yourself with hiring professional packers and movers Ahmedabad, you'll find that hiring the services of the packer and mover like TruckGuru is cheaper. When you pack all your stuff yourself, it not only makes you tired physically but mentally too. When you hire a truck or use ingenuine cargo carriers, the safety of your items will be at risk as they don't take responsibility for it.
5. Offer transit insurance!
Transport insurance is important for the protection of your goods. Only professional movers and packers offer this feature. Insurance can protect you from any sort of mishap during transit, thus, hire a transport company that offers insurance for your goods and belongings. This is one of the most important benefits of using movers and packers service.
6. Value-added service!
Moving packing services are not only about packing and transporting your things. Online truck booking companies offer a complete package that includes value-added services such as loading, unloading, assembling and rearranging for no extra cost.
Key points to keep in mind before hiring packers and movers company and get most of it-
Undoubtedly, packers and movers in Mumbai can help you relocate your goods smoothly and quickly. But then, there are a few things which are important to get the maximum benefits of using transport services.
For instance, when you are planning to shift, it is essential to make a list of things which you would like to move. If you don't have the list ready with you, the transport company may not be able to provide you with an accurate quotation as they need to know what is to be shifted. Also, this may cause confusion on the pricing.
While hiring packers and movers, there are some major points that you must remember. Have a
look-
Make a list of most renowned and professional packing and moving companies in your area.
Check for the company's necessary documents, industry-experience, services offered, team and creditability.
Read the reviews of previous clients on their websites.
Ask them the insurance coverage and the total cost involved.
Keep an eye on the movements and activities of the manpower.
Why TruckGuru is known as the best packers and movers in Mumbai?
When you are shifting to a new place and looking for reliable and professional packers and movers company, TruckGuru can come up to your expectations. They have spent more than a decade in this industry, thus they understand each and every aspect of transporting your goods to a new location. Being the most preferred packing and moving company, we are equipped with a team of people who are professionally trained to perform specific tasks such as packing, loading and moving. They pay special attention to the safety of the goods during transportation. With all this, TruckGuru becomes the best packers and movers company in India.