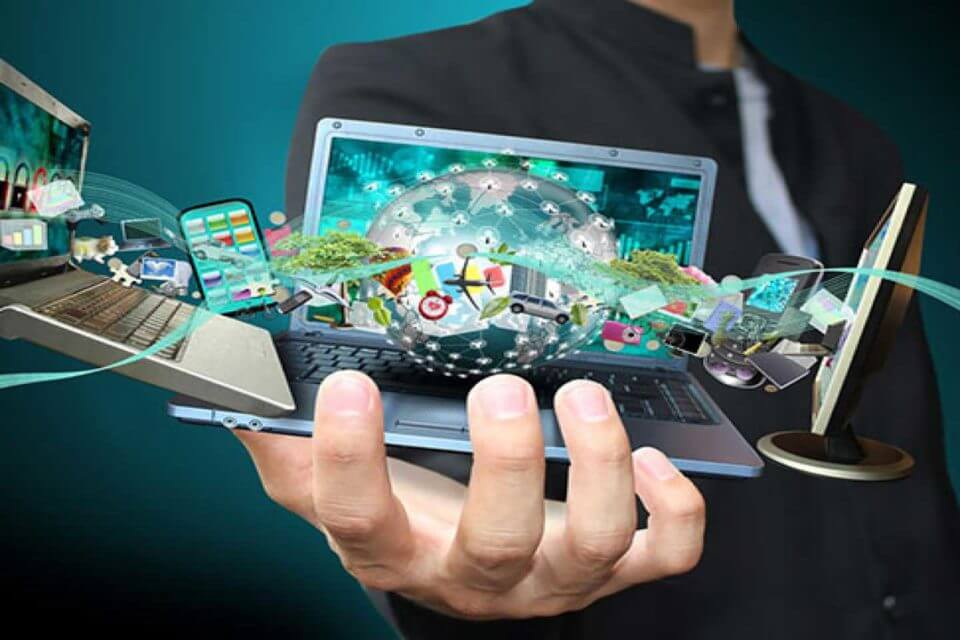 With the advancement in technology, the structure of the packing and moving industry is changing every day. Even, we can say that the changes over the long term have now crossed a level where they are making a difference. High-tech innovations are helping the Packers and Movers Mumbai to improving their service quality and efficiency locally as well as globally.
Technological shifts have been proved a blessing for the packaging industry. Due to many reasons, people are continually moving from one place to the other. Lifestyle choices, work, change in the standard of living and many others are making people to shift their base more often than usual. This moving population has given a big incentive to the best Packers and Movers Bangalore and other moving companies in India. Though the estimated size of the moving industry is much smaller compared to the US, it is growing rapidly. Unlike the past few decades where only the rich and affluent people were availing relocation services, today population from all kinds of backgrounds are choosing reliable packers and movers.
The advent of the latest technology has made the whole process of moving faster, simpler and more cost-effective. Below are smart moving technology trends that are not only beneficial to relocation companies but also to moving clients.
Smart Packaging
The role of Smart packaging in the customer journey has extended far beyond the shelf. Its transformative effects have streamlined the global supply chains and also helped the moving companies as well as consumers to keep track of the products. For brands and manufacturers, product piracy is a major issue, therefore, top Packers and Movers Bangalore to Mumbai and other packaging specialists such as STI Group are making the best use of developing technologies including concealed RFID (radio-frequency identification) codes. These codes are printed either directly on to packaging box or integrated into it.
A smartphone can receive signals from the advanced RFID technology enabling automatic communication with the package so that the retailers can know the present status of their goods in just a few seconds. This not only helps to protect the package from theft but also identifies package location across the entire value chain. Modern truck booking companies use sensors to monitor the state of goods and also to track temperature and quality, especially the pharmaceutical and food and beverage items.
Digital Payments
Nowadays, digital transactions have almost replaced all the cash transactions which earlier was the main worry of people hiring transport services in Vadodara, Mumbai, Delhi and other popular cities in India. Even when people have no cash in their pockets or account, they can choose COD (cash on delivery) option. Furthermore, the digital mode of the transaction offers added advantages such as internet banking, maintaining the transaction history of debit/credit cards, instant cash transfer and many more. The best Packers and Movers Bangalore allows their customers to use advanced digital payment options which has made the payment process much quicker, easier and time-saving. Furthermore, digital transactions are a secure way of transferring money from one account to another.
GPS For Easy Tracking
GPS (Global Positioning System) is one such technology that has greatly influenced the packing and moving industry. Customers who have hired the leading Packers and Movers Bangalore to Mumbai can relax while their moving process is in progress. GPS has enabled the moving customers to track their stuff or shipment from anywhere. GPS facility has been proven to be quite helpful for long-distance shipment.
This innovative technology has enormously added value to the logistics sector and developed trust among customers. Moving companies that are using this strategic approach have helped the people to eliminate the old challenge i.e. transparency. Earlier, customers were duped by many transporters as there was no transparency regarding the expenses and the routes they are going to follow. Luckily, with the advent of advancements in technology, now customers are completely freed from such issues.
Online Web Portals
Online web portals nowadays have become one of the best ways to reach wider customers. Customers who want to connect with multiple truck booking or moving companies with just a click, choose this option. Instead of going and visiting the transport companies, customers can simply browse the different transport websites and connect with the service providers. Moving and packing companies offer online support to their customers in terms of user-friendly way of instant truck booking and making payment using different modes such as net banking, credit/debit card and others.
Moving with IoT and Cloud
The IoT (Internet of Things) and Cloud Computing are the two latest trends which have revolutionized the moving and packing industry. With IoT, the moving and packaging industry manages to get real-time analysis of the quality of the product, machine yields, machine performance, etc.
With the help of cloud-based technology, it has become easy for packaging companies to store all work-related data and files. It ultimately helps them to update the team members regarding work status and other important details from anywhere. When the data is saved and shared digitally, it can be easily accessed using an internet-connected device. Using cloud technology, companies can collaborate from distant places with the help of collaborative tools and platforms. One of the most common cloud-based applications is Google Drive which is used for collaboration among teams working together from different locations.
Mobile Apps For Better Services
Many tech-savvy Packers and Movers Mumbai started to develop and use mobile apps for better customer experience. By using a truck booking app, it becomes handy for consumers to have total control of booking, getting estimates, real-time tracking etc. It is not only helpful for customers but employees too to streamline their operations with more clarity on just a single hand.
Mobile apps keep everything simplified and organized and allow the manpower to focus on their core operations and improve their productivity. Thus, investment in technology offers long-term economic benefits apart from ease. Using mobile app technology, all the processes are executed smoothly without much human intervention.
AI and Chatbots
In the packing and moving sector, AI and chatbots have become extraordinarily popular. The moving companies, especially international businesses are opting for chatbots to offer 24/7 customer support. The chatbots software has the ability to involve the customers in a natural and friendly manner. Using a simpler interface, it becomes easy to interact. Chatbots are available online 365 days of the year. Chatbots engage their customers at the right place, at the right time, with the right info in an economical manner. The software acts as a human face of the brand where consumers can build trust and compassion.
These AI systems can efficiently manage numerous conversations with different clients at the same time. Chatbots can be modified to give a 'human feel' to the machines to offer a greater level of proactive customer interaction. Human customer service agents can then devote their more time to handle more complex inquiries.
Technology innovations offer a better customer experience!
Customers hire the services of the best Packers and Movers Bangalore for a comfortable and seamless move. The customers' convenience can be enhanced through the technology innovation in moving and packing services. The human involvement used to be very irritating, but technology helps to give some space to customers to think and respond digitally for the services offered by moving companies.
This way, technology innovations in the packing and moving industry help businesses to ultimately increase their productivity in a more efficient manner and customer base. Now, with the help of chatbots, it is not only easier but also quicker to resolve customer's queries. Technology assists to get customers quick and meet their necessities smoothly, thus, a moving company needs to adapt to modern technology to make their business grow.
For packers and movers Bangalore to Mumbai to be agile, it is very important to modify their services to the latest market trends. Today's customers make decisions faster than ever. Additionally, as the customers spend more time online, they're likely to opt for the companies that have a better online presence and offer better flexibility to them. So, design your services to match their versatile needs and offer a hassle-free and smooth moving experience.
About TruckGuru
For any relocation, domestic or commercial, TruckGuru is always at your service. They take immense pride in offering their clients a fully technology-driven approach and economical pricing model. Nowadays, when there are many options available for customers, TruckGuru, one of the leading Packers and Movers Mumbai ensures that they elevate their service standard and put 100 percent effort to satisfy their customers. Modern technology helps TruckGuru to do a lot to move forward and operate effectively. Innovative technologies in our business bring us ample opportunities to connect with customers, partners, vendors and associates in the market. This enables us to reduce operational costs and passes down those advantages to our esteemed customers to opt for low-cost moving solutions.