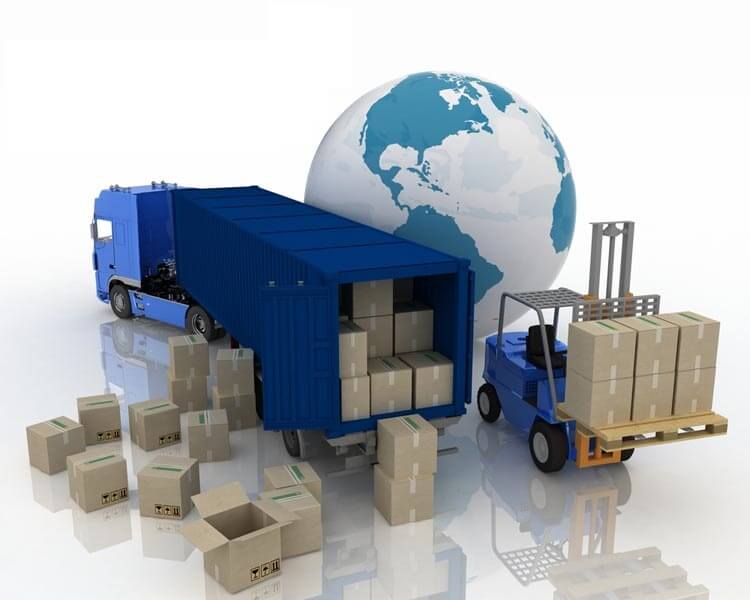 Have you ever questioned yourself why people hire packers and movers services for relocation of
office and house? Does it really make sense to hire packers and movers Ahmedabad for safe and
quick shifting? If you are planning to relocate to your new home shortly but, you aren't sure whether
to book packers and movers services or not then here's the blog worth reading and sharing with
people who have the same confusion.
When to use packers and movers services?
Hiring packers and movers services make more sense when you planning to shift to new home,
office and warehouse articles. Especially, when you are shifting to a different state or city, these
services are quite helpful. Hiring a packers and movers company is even beneficial when you are
shifting household things within the city.
Your moving experience totally depends on the moving company you choose. Thus, it is vital to team
up with a firm that understands your moving needs and offers comprehensive transport service
package to enable you to move anywhere across the country.
Smart Tips To Choose Best Packers And Movers-
People who live in crowded cities mostly face issues while relocating from one house to another.
Due to congested streets and roads, moving becomes a quite stressful job. The problem gets
doubled for working people as they are short on time. In such a scenario, packers and movers
companies give their best solution. By making the best use of advanced technology they improve
their work efficiency and fulfill the customers' needs.
Follow some smart tips to hire the best packers and movers company –
Market research: By doing the market survey and research, you can easily shortlist some of
the best packers and movers Ahmedabad. This is the first and most essential step of booking
the right packers and movers partner. Additionally, you can also make an online search to
know more about the most reputed and experienced relocation companies.
Personal visit: Once you have shortlisted the companies, visiting them personally is the
second most important tip. This visit will give you a complete idea about the company
Complete analysis: Consumers must analyze and understand the company's terms &
policies. Every company has different working behavior and policies. Also, check these
companies for the price and delivery time.
Written agreement: When you have selected the packers and movers Bangalore, ask them
for a written agreement. What if they will not be able to deliver the goods on time, what
would be the penalty? So, always take everything in writing.
Set your priorities: Setting your priorities will help you take the right decision. Choose a
company that suits your budget. Different companies quote different pricing.
Apart from these tips, you need to keep a few important things in your mind before hiring packers and movers. Have a look-
Ensure that the packers and movers Ahmedabad provide insurance claims for your goods. It
is important because if anything happens to your valuable goods during the moving who will
be responsible for the loss.
Don't trust the search engines results blindly because there are many fraud companies using
the same name with little change.
 Before finalizing the packers and mover Vadodara or any other city in India, always check
there is no third-party involvement. Make sure that there is no subcontractor while moving
your goods because when they deliver your goods completed, they may ask for hidden
charges.
 When you hire a relocation company, check the certification of the company. Are they
registered with PF, IBA, ESIC and Service Tax Department because there are many fraud
companies in the market?
Don't trust every advertisement in the newspaper, pamphlets or internet because advertisements can be fake. Always prefer to talk to them personally and visit their office.
How To Recognize Fraud Packers And Movers?
Professional packers and movers Ahmedabad execute every moving project in an organized manner.
They value their clients and always come up with a moving solution that will suit their individual
needs. Still, you must have heard from the consumers, who got trapped under fraud packers and
movers on the name of the professional company.
Here we are talking about some tips to recognize fraud packers and movers company. Check below-
Avoid upfront payment: Top reputed companies like TruckGuru never asks to do payments
in cash and that too whole amount in the starting. So, when the company asks you to make
payment in cash in advance, always pay after the goods delivered at your doorsteps. Pay
money by cheque or online transfer only.
 Investigate the company: When you are dealing with an unknown relocation company, it is
important to research about it. You can check the website of online truck booking company
and go through the customer's feedback section.
 Illogically low quote: Low pricing is one thing that drags most of the consumers. Don't get
trapped with an unreasonable low quote of the company. Such companies are the scammers
who use this trick to charge extra amount at the end on the name of hidden charges. Avoid
hiring such type of packers and movers Ahmedabad.
 Terms and conditions: Customers must read carefully packers and movers company terms
and conditions before completing the deal. By knowing the terms and conditions, you can
have a clear idea about the company.
Why choose TruckGuru for packers & movers services?
TruckGuru, one of the leading transporters, is serving their customers who are relocating to a new
city in India for many years. They are well-known as the professional and certified Packers and
Movers Ahmedabad. "To make your moving experience perfect and stress-free" is TruckGuru's main
Mantra.
We provide reliable, quick and hassle-free door-to-door moving services, customized moving
services and express delivery services. There are many fraud packers and movers companies working
in the market and earning the profit by the customers' hard-earned money. They are luring them
with cheap quotations and breaking their trust at the end. Customer needs to check the details
carefully about these fraud companies before hiring their services.