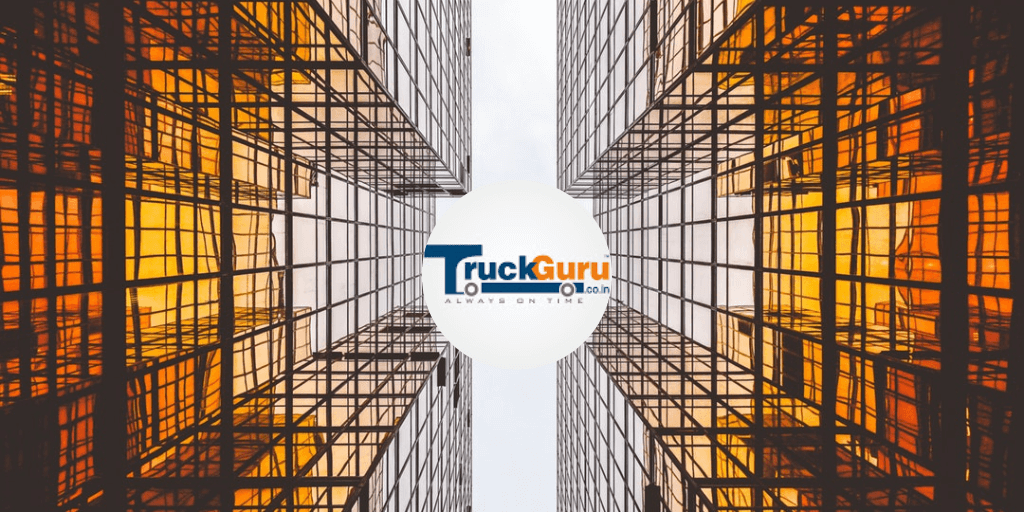 The term "Logistics" can be defined as the art and science of distributing and procuring material and
goods at the right destination in the right quantities. Logistics include internal, external, inbound and
outbound movements of goods. Someone who possesses import and export business, needs
logistics services to streamline their business operations. No matter where you want to move the
consignment regionally or internationally, logistics companies in Delhi are capable of offering the
high-quality, advanced and the customized transport solutions and ensure that your shipment will
be delivered on time and undamaged at the right destination.
Logistics and supply chain management is increasingly becoming popular in the manufacturing
industry because businesses here are procuring, producing, and supplying across the world. In such
companies, managing their supply chain is becoming very complex and therefore they need effective
logistics management services which can reduce the complexity in operations and improve business
processes.
Outsourcing logistics activities like material handling, warehousing storage, loading, unloading,
transportation and other value-added services to experienced logistics companies in Delhi enables
businesses to get tailored logistical support. At the same time, they can focus on the core
organizational operations to achieve excellence. Business globalization and the consequent
competitive pressures have increased the demand for successful logistics operations and thereby,
the hiring of third-party logistics services and transport services by manufacturing firms has become
a common practice in the past decade.
The Role Of Logistic Services In Freight Industry
If you are running a transport business, there are good chances that your business will grow in a few
years. That's because the demand for logistics services is increasing in freight industry to manage
different logistics operations which the shippers and receivers are struggling with. The demand for
logistics companies for freight transportation has been increasing for many years at both levels:
national and global. Current transportation volumes are already overfilling today's infrastructure
developing difficult-to-expand bottlenecks. At the same time, people moving indicating that an
increasing number of people living in cities and urban regions is another factor that will transform
the logistics of the future by hiring the services of Packers and Movers.
Logistic service providers offer critical value by improving the functions for all phases of supply chain
management. They cater to the demands of importers and exporters by efficiently handling all
transport requirements right from the source to delivery to the final customer. Third-party logistics
companies in Delhi are professionally-trained, licensed and having the vast knowledge of customs
regulations and tariffs schedules. They adopt the advanced approach to ensure the quickest, safest,
and most efficient route for delivery.
Today, the role of logistic services is not only restricted to storing, material handling and distribution
but they serve as a partner by identifying complex issues and implementing most suitable solutions
that add value to supply chain and also contribute to the growth of freight industry. Real-time data
sharing app, online truck booking platform and ongoing timely responsiveness are crucial for a
seamless supply chain.
Logistics involves everything from procurement to delivery of products to the client with assured
quality and timely delivery. The current situation of the freight industry has been studied by
researchers and they found many logistics issues and challenges. These issues involve increased
logistics cost of operation & processes, focus in minimizing the time duration to add value to their
clients, guidelines of transport services providers, demand for single-point personalized solutions for
value-added services.
In recent years, the logistics and freight industry rely only on transportation but, nowadays, good
infrastructure, an advanced record-keeping system, better fleet network and a team of truck drivers
all are the factors which add to the success of logistics industry. Logistics companies in Delhi
understand that logistics doesn't mean only transportation but they realize that it is the combination
of all above-mentioned factors. They have designed their logistics services in a manner to offer an
all-in-one solution to their clients.
Logistics management is another major factor for the success of logistics companies. Effective
logistics management comprised of materials handling, advanced packaging, physical distribution,
transportation and supply chain management. It also involves the warehouse management system
and advanced inventory system which effectively manages the stocks and streamlines the
movement of goods in the storage areas.
How Integrated Logistics Services Are The Way For Freight Industry?
Are you aware that transportation and logistics costs can make up more than half of a company's
total expenditures? Factors such as labor cost, complex supply chains, and rising material costs are
becoming more important for a business and all together it increases the transportation costs.
Gratefully, integrated logistics solutions have been saving companies' money by making their
processes more functional and at a better overall price.
Integrated logistics is a service-focused process. It includes actions that aid transport the products
from the source to the final customer. Logistics companies in Delhi deliver end-to-end logistics-
related service like transport, warehousing, goods handling, loading, unloading and other value-
added services. These firms have a clear understanding of not only their patrons' needs and
operations but also their work culture and business goals.
An integrated transportation solution offered by the top Packers and Movers works by including an
additional layer to current transportation to enhance it and better serve clients' needs. The top
companies of transport services are well-versed in the schedules, prices, and availability of cargo
carriers. They use their expertise to handle logistics challenges, reduce operational expenses, and
minimize delays for businesses that receive or ship goods.
Logistics companies that provide integrated logistics solutions to businesses may also act as cargo
consolidator. They acquire bulk cargo space on ships, airlines and trucks to trade at a higher price.
Many logistics agencies specialize in a particular industry, region or mode of transportation.
Technological advances in logistics processes like cargo and vessel tracking, blockchain applications,
advanced inventory software, and online truck booking hold opportunities for the growth of the
freight industry.
The integrated transport system is the combination of different modes of transport to enhance the
efficiency of these modes by accompanying one another with the goal of improving the commercial and social benefits. The integrated system is a better way of moving people, products and services
without depending on a single mode of transportation.
The Integrated logistics system provides you with an integrated package of processes that covers the
automation of all business sectors. Integrated cargo management can be customized to provide a
precise fit for your transport operations, also offering truck booking management, fleet
management and dispatching point to point services.
Integrated Services Are The Way For Freight Industry. See How-
Integrated logistics services minimize unhealthy competitions. It encourages logistics
companies in Delhi to have healthy competition.
It can be customized and is cost-effective. These services boost the effective use of all
transportation modes like air, rail, road and sea.
Integrated logistics services are the perfect means for utilizing the huge network of fleet and
drivers.
Integrated logistics system responsible for almost all of your logistics operations from
scheduling workers tasks to the status of the shipments, procurement and dispatch.
It improves reliability, flexibility, capacity and safety as compared to operating each mode
independently.
These services are customer-centric and designed to satisfy customers' (shippers as well as
receivers) needs as efficiently as possible.
When you hire integrated logistics services from a reliable and professional Packers and
Movers, there will be no room for unnecessary gaps because every mode is proficiently
used.
These services help to boost the productivity of different businesses and contribute to
improving their profitability.
Integrated logistics services build unity and collaboration among transporters in the freight
industry.
How TruckGuru Plays Role In Freight Industry By Providing Best Logistics Services?
TruckGuru, one of the most renowned logistics companies in Delhi, brings an amazing combination
of reliability, technology, expertise and efficiency in the freight industry. Their integrated service
suite is prepared with rich industry knowledge and solution proficiencies across the whole logistics
spectrum, catering to customs clearance, cargo movement, fleet management and other logistics
requirements through its huge network across the country.
Being the top online truck booking company, they are helping the customers to book the truck
instantly without any hassle. They have more than 100 associates with expertise in their specific
domain like freight handling, warehousing, customs brokerage, inventory management, material
handling etc. which enable them to provide integrated end-to-end solutions to customers in India.
TruckGuru tailors an integrated logistics solution for businesses to successfully address the
challenges and grab the opportunities to improve their supply chain. Their integrated transport
solutions improve delivery schedules, minimize costs and reduce damage claims to improve your
business success rate.
Incompetent warehouse operations and delivery delays can damage the shipping company's
reputation. No matter you're experiencing the requirement for logistics and transport management
for the first time or seeking the assistance in the supply chain, TruckGuru is ready to team up with you. With their integrated logistics services solutions proficiency, they are fully prepared to help you
to improve logistics efficiency and attain business goals. By offering best-in-class, advanced and
budget-friendly integrated logistics solutions they are playing important role in the freight industry.