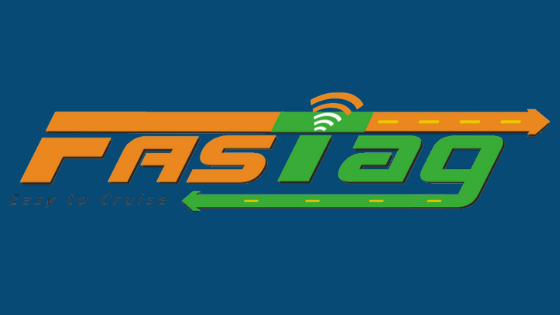 With the government of India making an effort to change the way toll plazas at border check posts work, they have introduced the automatic online payment option.
With the government of India making an effort to change the way toll plazas at border check posts work, they have introduced the automatic online payment option.
Another benefit of the same move is to reduce the effects that high-value currency has on the cash transactions at these toll plazas.
Transport services and packers and movers in Bangalore and travelling through the country shall benefit from this tech.
The automatic payments shall be made through radio frequency identification tags that have been issued by banks. These FASTags are taped on the windshield of vehicles and work as a medium to pay online. The total amount that applies for a particular journey shall be deducted from the linked bank account.
Traffic moves swiftly with FASTag.
There was a considerable shortage of cash at toll booths as well, and truckers also suffered from the consequences. Businesses were not able to supply and receive goods and services on time, and several functions came to a standstill.
To counter this effect, transport companies decided to try their hand at FASTag. Charging Rs 1,000 per tag, the total balance companies received was Rs 800 and the remaining considered to be the security deposit.
One of the primary issues when dealing with cash at toll plazas was acquiring change. With FASTag, this is no longer an issue.
Not just the owners of logistics companies in Chennai but others around the country as well had to run around to ATMs and collect cash required by the drivers. Such a waste of time and resources. Today, money can be transferred to recharge all tags, decreasing the manual effort.
This new technology offers a solution that not only benefits the service provider but the end-user as well.
Each transaction that you do through FASTag at the tolls, you get a 10% cashback. Such incentives are to drive more truck vendors to join hands with the tech.
Since tolls are an essential part of the industry, it makes sense that the toll plaza employees are happy with the change. The operating efficiency has increased considerably, and the number of leakages has reduced as well. This holds for both the parties.
Transport services in Vadodara have also begun using FASTag since it helps the owners keep track of their trucks. It becomes easy to ensure that the tolls are being paid and not just skipped by using a shortcut route.
Another positive side of the tech is that the drivers do not have to be worried about being robbed anymore. Those trucks who travel long distances needed to carry tons of cash, which is no longer required with the use of FASTag.
There are three institutes that are linked with the power that FASTag provides:
Banks that issue these tags, known as issuer banks
Banks that are associated with the National Highways Authority of India (NHAI), known as acquirer banks
National Payments Corp. of India which is the clearing house
It should be noted that initially only ICICI bank had been given the authority to issue FASTags, which now has changed to a total of four banks including ICICI, i.e. IDFC Bank, State Bank of India, and Axis Bank. This move has accelerated the process of people adapting to FASTag.
NHAI shared data about the number of FASTags issued in December 2017 which came to 100,960, by both public and private vehicles, including packers and movers in Mumbai. This number is significant because the project was introduced to people in April 2016.
The government of India has added several features to their new tech, which prove to be incentives for the service providers in the logistics industry:
Accidental Health Cover
Emergency Roadside Assistance
Email and SMS Alerts of each Transaction
Another advantage that businesses will have is that FASTag is valid for five years once it has been purchased.
To obtain the tag, it will be necessary to submit the following documents:
A passport size photograph of the owner
Registration certificate of the vehicles used for transportation
Adhaar card, PAN card, and Voter ID
Several toll plazas today facilitate FASTag, so it shall benefit your business.
TuckGuru understands the importance of being on time, which is what makes us one of the leading vehicle transport companies in Vadodara deploying modern technologies that facilitate deliveries. We have been working in the logistics industry for about ten years. We have developed an advanced mobile app and web portal for cargo transportation businesses. We know how to make your deliveries quick, efficient and cost-effective.