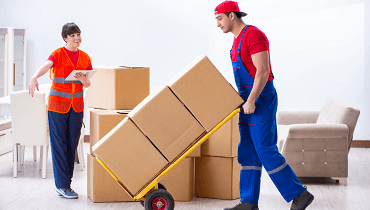 Packers and Movers companies are growing across the country, especially in metro cities like Delhi, Bangalore, Chennai, Hyderabad and Mumbai. Relocating your house or office is not only time-consuming and tiring but costly also. So, it's going to be a nightmare for you if you caught in the trap of cheap and unprofessional Packers and Movers Bangalore due to lack of information or experience of dealing with them. As you don't relocate your home or office now and then and therefore you may not be familiar with the process.
Understanding the moving process and the role of Movers and Packers companies!
The basic role of the best Packers and Movers Bangalore is to help you relocate your household goods and articles. It could be anything in your home from a cupboard and sofa set to fridge, TV, washing machines, kitchen appliances and other furniture items small or large. In addition to this, Movers and Packers companies can also help you with vehicle transportation and storage services.
Some of the key roles of Movers and Packers and truck booking companies can be summed up as under-
Send a team of professionals for packing and loading at your doorsteps.
They use excellent quality packing materials to pack the item carefully.
To locate the boxes while unpacking, they label each and every box properly.
They create a detailed and itemized list of goods being packed.
Handle each and every packed item carefully and load them on to a truck in a systematic order.
Complete all the necessary documentation.
Deliver your goods on time at your new destination.
Help you unpack and arrange items at your new location.
If anything gets damaged during transportation, they will aid you in the claim process.
What are the responsibilities of Movers and Packers companies?
When we are discussing the responsibilities of Packers and Movers Bangalore to Hyderabad, one of the most important responsibilities is to ensure the safety of goods during packing, transportation and unpacking.
Time frame is one thing that can't be ignored by moving companies. Delays in case of technical issues, routes and climatic conditions can be considered, provided they keep you informed regarding your consignment.
Logistics companies in Delhi show up all the terms and conditions before finalizing the deal. They will also discuss their claim policies.
Packers and Movers are liable to answer customers' queries and address requests related to packing, unpacking, loading and unloading.
Key factors that affect the moving cost-
The cost of the move depends on various factors such as moving distance, shipment weight and other value-added services you have opted for. Remember, these charges are not fixed or you can say that the charges depend on your skill to negotiate. Before you hire the services of the best Packers and Movers Bangalore, you need to understand that the moving charges can be negotiated. Now the thing is, how you can negotiate with the moving agency and how you can crack the pocket-friendly and affordable deal. In such circumstances, your negotiating skills will be very helpful to save you thousands of Rupees.
Here are some of the smart tips that will improve your negotiation skills and will aid you to understand the magical ways to deal with the packers and movers or truck booking companies.
Picking the best moving agency will help you to enjoy the hassle-free relocation, but their budgets might be the biggest restriction to hire them. But you need not to worry, there is a solution to this problem. Ask quotes from different moving companies and take advantage of those same quotes to get the best possible deal.
The majority of Packers and Movers Bangalore would rather cut down the price they have quoted as they don't want to lose their customers to their competitors. Use the quotation comparison as negotiating leverage.
After getting the estimates from different moving companies, decide the company you would like to hire the most. If that company has given you the price that suits your pocket, then you have little to worry about. But, if not, then contact that company and meet them personally. Show them the quotation to tell them that you have been offered a lower price by their competitors. If they are serious to build a long-lasting relationship with the customer, they will try to lower their price.
Remember, you've got nothing to lose when you negotiate with a moving company. The best way to make a successful negotiation is to reach an agreement that will be beneficial to both parties. If you are open to making certain compromises and can be flexible for some of the relocation terms such as booking early, choosing a flexible moving date then there are chances that you will get the best deal.
If the packers and Movers Bangalore to Hyderabad are not willing to decrease its original price, you may try negotiating with them again in a day or two. Meanwhile, you can contact another moving agency that may give a proposal that suits your budget.
There is the value-added services for which moving companies charge extra. The charges for additional services are negotiable, so it's time to decide whether you really need to use them. The moving company will be entitled to reduce the price if you choose not to use these extra services.
Another point to negotiate with a moving company is to choose to pack small items like clothes, books, utensils, etc. by yourself. In the best case, it will be beneficial to do joint effort where you will pack up all your goods except heavy appliances, large furniture, and valuable antiques. This is the tip that will help you to save money and still have the ultimate protection for your most prized possessions.
Ask the top Packers and Movers Bangalore if any additional charges are increasing the moving cost. Many moving companies charge extra fees for multiple moving operations like carrying your items through narrow hallways, stairs and a long distance from your main door to the moving truck to disassembling and reassembling your furniture pieces. Discuss these move-related details with your moving partner before moving day.
If you are making a move within the city and don't have much stuff to shift, then instead of hiring a big moving truck you can ask the mover to use a trailer. Transporting household or office items in a personal truck will cost higher than using a trailer. It will save you money and also aid you to shift your stuff safely.
As a consumer, it's your responsibility to verify the records and certifications of the Movers and Packers agency before you sign a contract with them and assign the job. Ask them for their business registration papers or service tax or company's PAN card. Apart from this, there are a few things you must consider and look into before finalizing the best Packers and Movers Bangalore for home, office relocation or car transportation across the country.
Try to understand the process from beginning to end from a couple of different Movers and Packers firms.
Ask the details of their services and the facilities they are going to use for transportation.
Get the ideas of costs of relocation from several moving companies so that you can analyze everything properly.
Ask them if they can provide the references for some of their past customers so that you can have an idea about the quality of service.
Keep in mind that the verbal commitments have no value. Ask logistics companies in Delhi company for the evidence of everything like support policy and cost breakups.
Before signing the contract, read the terms and conditions properly. Also, feel free to add clauses if required to ensure the safety of your goods in case of any mishap occurs.
Proclaim the genuine value of the stuff being packed and transported and depending on that take insurance.
Sign the contract after reading it carefully.
Pay through cheque instead of cash. Try to work out feasible payment terms.
There are many complexities involved in searching, screening and negotiating with moving companies. But, if you follow some of these tricks, the movers and packers Bangalore will also understand that you are familiar with the process and you are not going to be manipulated or misled easily. There are many things that you need to pay attention and when you ignore such basic things, you invite problems to make your moving process difficult.
About TruckGuru
TruckGuru offers world-class and affordable moving services to its clients. When you compare estimates from different companies, you will find that TruckGuru is the moving company that is not only cheap but a firm that will be true to their words. If you don't want to choose extra services, you can save money as TruckGuru offers you the most affordable rates.