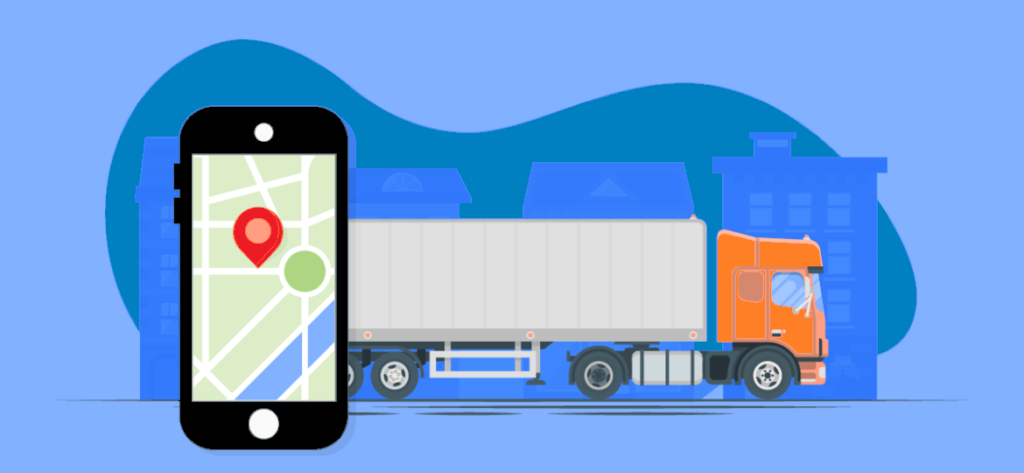 Sending your goods or shifting home or office from one place to another has taken a different turn in recent few years. Now, there is no need to physically go to the transporter's office and stand in a queue to wait for your turn to book your consignment. Thanks to online truck booking that has made transportation of materials a safe, quick and hassle-free affair!
The latest advances in technology and easy access to the internet have made it possible for everyone to get the advantage of booking trucks online. Now the truck booking process has become very simple and easy. You can quickly book a truck depending on the load, preference and budget. You just need to search for a truck booking company or transport companies near your area by searching on the internet. When customers used to book trucks traditionally, they were not able to choose the transporter of their choice and sometimes they had to compromise on quality and high-cost because there were only limited trucks available at a time.
As the facility of online booking of trucks and transport companies became a reality, revolutionary changes have been observed in shipper's behavior. Now, you can book the truck as per your needs in a few simple steps through "truckguru.co.in". Online booking of the vehicle has provided the people with the facility to access not only trucks but vans, cabs and other transport vehicles too. This has made the business simpler for the moving companies.
Truck bookings using apps and web portals are easy to use and are increasingly being used in the transportation and logistics industry owing to its several benefits that were missing in the conventional way of booking a truck.
Benefits of online truck booking for customers-
Affordable prices
Booking a truck using a mobile app or web portal can be highly beneficial for an individual as he can get reasonable rates from the transporters. With this feature, customers can access the service of different transporters in their area and can choose depending on their interest. As the market is full of transporters, and each of them wants to attract more and more customers. They do so by offering fair prices. Furthermore, customers can also avail many discounts that are provided through mobile apps or websites.
Easy to use & time saving
These days, with online truck booking, hiring a truck has become very simple. Truck booking websites and mobile apps are made user-friendly. Customers just need to tap on the app and book the vehicle of their choice easily in just a few seconds.
Nothing is complex when booking a truck online. Anyone can book a truck by sitting anywhere, anytime through the app or websites by entering the load, type of vehicle, pick-up location and the end location. Furthermore, shipping materials through an online truck booking platform is time-saving too. You just have to book the vehicle and mention the pickup location, the truck driver will be aware of the location with the help of the GPS feature of the app and doesn't have to waste time roaming here and there unnecessarily. Also, the customers don't have to go to transporters office by taking out their valuable time which now they can save easily by booking from their home or office.
No middleman charges
The users who are looking for a book a truck can now hire trucks of their preferences without contacting any agent or broker in between. You will be directly dealing with the transport company. Customers can directly login to the truck booking mobile app, select the truck, check the price and if everything suits, they can book them by paying the booking amount. If you want to negotiate, you can directly talk to the concerned person in the transport company. As no middleman is involved, communication between you and the transport company will be transparent and smooth.
Easy access to transportation records
One of the major benefits of using a truck booking app or website is that one can track their transportation history or records such as booking date, departure date, delivery date and other important details on their computer. So, there is no need to maintain a file to store these records. It also helps to save paper. The customer can check their account detail with just a single click, no matter how old and recent records they want to see. They just have to enter the date and can see all details on their screen.
Live-tracking of material
When you book the truck online, you will get the advantage of tracking your consignment. You can check the live location of their trucks anytime. This way you will be able to have an idea about the estimated time they will take for the delivery. This feature is very helpful for customers as it brings transparency to them which was not possible during traditional truck booking days.
Benefits of online truck booking for transport companies
Improved fleet management
By deploying online truck booking technology in their business, companies can manage their fleet more efficiently. They can keep a track of all the trucks in different locations on a single app with the help of technology. This has eliminated the need for calling the truck driver to ask for their location and route. With the help of GPS, the truck owners can easily track the real-time movement of the trucks. Additionally, GPS suggests the quickest route to the driver and helps the driver to reach the destination quickly. This also saves time, fuel and makes each trip time and money- efficient.
Improved transparency
Many times, for transport companies, it becomes difficult to track or supervise the driver. With online technology, truck drivers can be tracked with GPS features on their phones. Digitization of payments also improves price visibility and guarantee on-time payments for truckloads online. Digital payment modes will also lead to standardization of fares and allow hassle-free payment systems in the transportation and logistics sector.
Accelerate business growth
As more and more transport businesses are offering their truck booking and other services online, the need for trucks has increased. Truck aggregators help the truck owners to connect to customers who need trucks and also can help customers to find and book trucks online based on their truck requirements. With this facility, truck owners may find customers on their way back and this improves their back-hauls.
Improve transparency in the industry
There is a lack of transparency in the trucking sector. Though truck aggregators are trying to bridging this gap, they are regulating the prices to protect the interests of customers too. Technology has improved the transparency that helps to build trust and credibility for both the fleet owners, as well as truck aggregators leading to improved growth of the business.
Technology and the internet are easily accessible to everyone today. With the help of online truck booking, customers can have access to the best truck rental companies. It is expected that this sector is going to witness a surge in sales soon. So, customers can completely rely on online truck rentals for all of your shipping requirements. There are many benefits of online truck bookings for customers as well as for businesses. Thus, an online truck hiring facility is best.