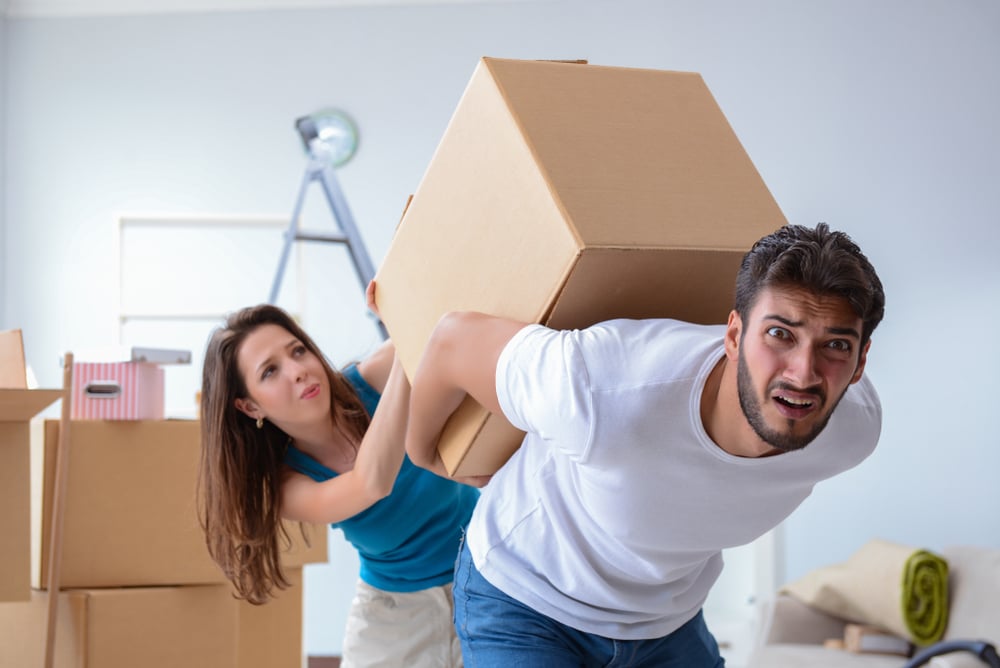 Hiring the services of a moving company is important for a smooth and safe moving process. There are plenty of moving and logistics companies in India, so finding and hiring is not an issue. But, the difficult part is to understand whether they are genuine or doing a scam. If you select a dishonest moving company, you may encounter many problems. They can make your moving day a nightmare. Fortunately, we're here to help you… with the help of this blog, you can easily save yourself from getting into the trap of fake or unprofessional movers.
From demanding high prices on moving day to mishandle your stuff, we've heard many stories. But, we don't want that you will also make a horror moving story, SO, we take pride in helping you in the process to make your move smooth and enjoyable. TruckGuru, a top logistics company in Pune, moves thousands of families every year and they are proud to do what they do.
So, to save you from a disastrous and unsuccessful move and an unreliable moving company, we have compiled a list of 8 red flags to look out for-
They have a lack of experience!
Search for logistics companies in Mumbai that boast many years of experience. Moving firms that have rich industry experience understand the ins and outs of moving processes and are better prepared to handle all the complexities, after all, they want to provide their customers with a hassle-free and unforgettable move. Typically, the logistics company that boasts extensive industry experience will employ skilled, friendly and dedicated professionals. They will also provide fair prices and tailored support, ensuring you can get complete assistance to seamlessly and effortlessly move your belongings to your new destination. If the moving company has no experience in the moving sector, you should avoid hiring them.
They offer you a guaranteed price!
Some packers and movers Bangalore may offer you a guaranteed price which means a flat price for particular services. This is not common in the transport business, but you may come across this scenario. At first, it seems like a good deal. However, later on, you may realize that the price you were "guaranteed" is not as certain as you were thinking. If you are staying on the 3rd -4th floor in the building, some moving companies will unexpectedly charge extra money on that day. Also, if you want to add even a small box extra or an end table, they will change the price again.
So, when picking a moving company, be careful if they offer a flat charge. A reputable logistics company in Pune like TruckGuru will guarantee a fixed price on the load. If you choose them, you have the flexibility to add and remove products as you wish. You will have full control over the price of your move.
They have no licensure or insurance!
No matter, you are moving within the same state or interstate, it is vital to hire an insured and licensed transport company. If you do so, you can mitigate the risk of damage to your personal belongings to great extent. Keep in mind, packers and movers will be responsible for relocating your electrical appliances, furniture, fragile items and other items to a new location with complete safety. But, if you fail to hire a licensed, insured and genuine moving agency, you might struggle to secure your belongings in case of any mishap during transport.
They don't give you a copy of rights and responsibilities for the interstate move!
When you are shifting interstate, by law, logistics companies in India are required to provide you this information regarding the rules and rights. When reliable moving companies are shifting your belongings to a different state, they provide you a copy of the guide. But, unprofessional or fraud moving companies don't want to disclose the rights you have for an interstate move. They don't want to make any effort to educate you regarding this. This is a clear indication that you should part ways and look for some other moving firm.
They will ask you to deposit upfront or prefer cash only!
When you book a moving company, they need a deposit to confirm the moving date. Asking for a booking amount is not necessarily a warning sign. However, if the deposit amount is more than half of the cost of your move, it may be a sign that they are scammers. So, before finalizing the moving firm, ask them what booking amount they are going to charge. You can take quotes from different companies and compare how each company approaches this subject. Make sure you feel happy with your choice before handing over the booking amount to a mover.
You receive multiple calls after filling the contact form!
It is suggested that you should get estimates from companies before making a wise decision. However, we've observed that a few agencies run a scheme to provide fake estimates. Customers fill out one contact form, but they receive multiple calls from seemingly different companies who claim to have different company names.
Fake logistics companies in Mumbai or other cities will encourage you to get estimates from separate companies. And within a few minutes, you will receive calls from different companies that provide different estimates. But, do you know how these calls are planned. You'll be surprised to know that they ask two other employees working in the same office to call you, pretending to call from a different moving company and offer you two more quotations.
These estimates are prepared to cheat you. They will manipulate everything and force you to accept the cost they have quoted. And as you only have estimates from a single transport company, you will not have any other way to determine whether the quotes are reasonable or overpriced. Make sure you get independent quotes from different companies and keep track of what agencies you request quotations from. If you find anything suspicious about the companies' names or you get multiple calls from unknown companies, be wary.
They ask you to sign incomplete forms!
When you hire packers and movers Bangalore, ask them for verification of insurance and licensure. This will allow you to hire a moving firm that will do everything possible to protect your belongings during the transit. When you are moving to a new place you've got a lot of to-dos. With so many activities going on, you may be asked from your movers to sign documents without reviewing them carefully.
This is a big mistake. You need to be review and understand everything you are asked to sign. One of the most essential things you should check for is if the transporters are asking you to sign incomplete documents or completely blank forms. This allows them to fill in anything they want later and that too with your consent.
In such cases, you can protect yourself by reading every document carefully you're asked to sign. Take out some time from your busy day to understand all the conditions mentioned in the form. If you have any doubt, ask as many questions as you need. If you find blanks in the form, point them out and ask them when that detail will be shared with you. Never sign the document, you don't agree with.
They have poor customer reviews!
Customer reviews are the best way to judge the service quality and professionalism of the company. So, check what the past customers are saying about a moving company. When you are browsing a company website, go to the review section and take a look at customer reviews. Unprofessional and crooked moving companies have poor reviews from the customers.
In many cases, an online search of transporters will allow you to understand how this business stacks up against the rivalry. Don't hesitate to reach out to the logistics company in Pune to ask for client referrals. This will help you to get first-hand insights from previous clients so you can find a company that will meet or exceed your expectations.
When it comes to finding a professional moving company, there is no need to increase your anxiety. You just need to consider the above-mentioned warning signs, and you will not face any trouble choosing a first-rate transport company to help you out throughout the moving process.
How TruckGuru makes your moving process easy?
People who are planning to move to a new place or city, need to understand the importance of packers and movers but, at the same time, it is also necessary to identify moving company red flags as well. TruckGuru, a professional packers and movers Bangalore, values it's customers and understands the challenges associated with moving day. They have served more than thousands of customers for a decade and therefore, have a clear understanding of the moving process. If you are looking for a reliable, first-rate and budget-friendly moving company, get in touch with us today! We ensure you a safe, quick and hassle-free moving.