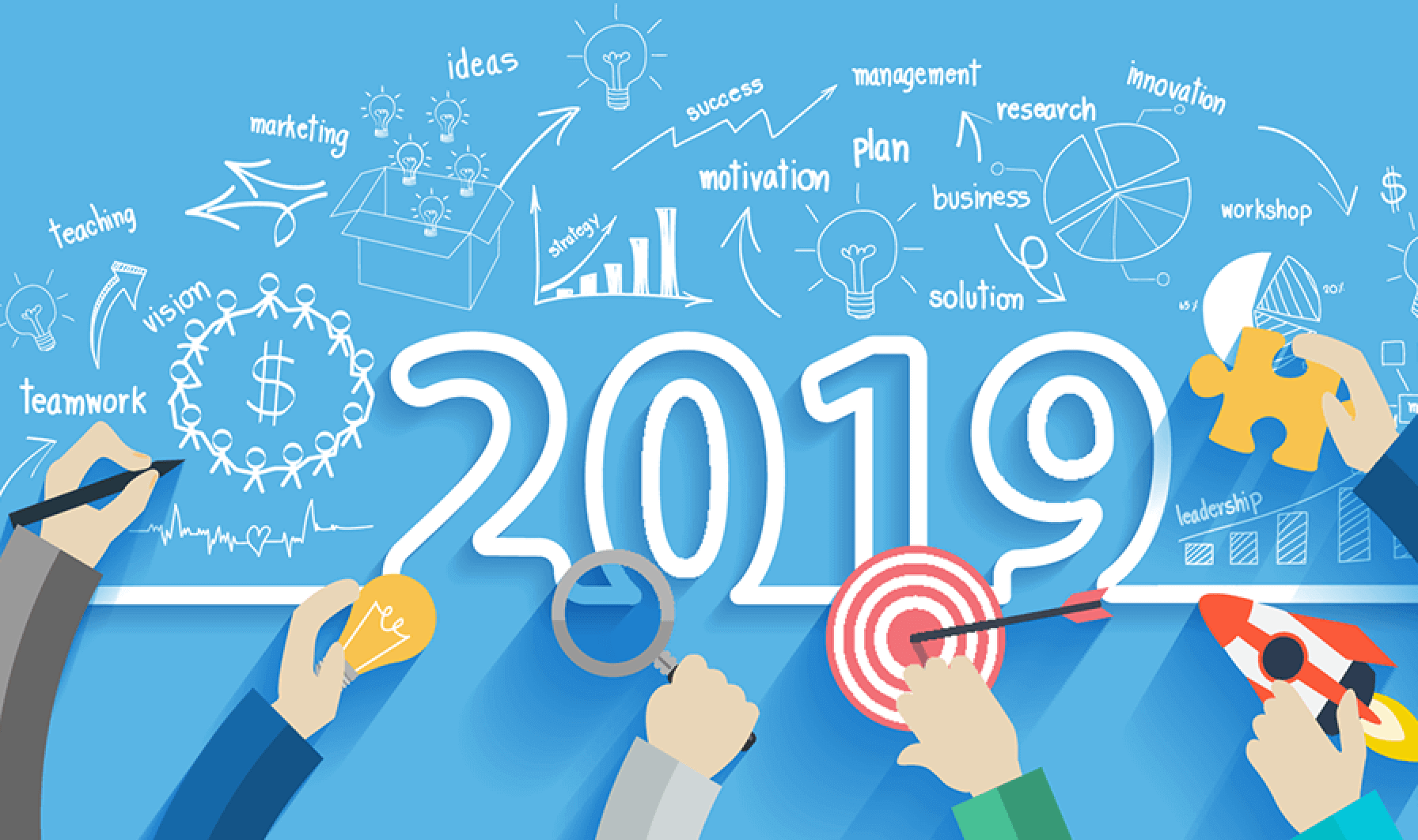 All the industries across the globe are taking advantage of digitalization and advancement in technology and the logistics industry is no exception. The advanced trends in logistics and supply chain management focus on smart and tech-driven management to cut down operating costs and increase efficiency. Big Data, The Internet of Things and data transparency will aid online transport service organizations to improve their ability to gain visibility on the live status of their supply chain network. Thereby, it offers them the ability to not only quickly respond to the issues but more importantly, foresee and prevent them more successfully.
Read below to understand how the advanced logistics trends are affecting logistics management-
1. Artificial Intelligence (AI)
In the supply chain and logistics management, AI can be used in many operations, especially in warehouse management. It builds a precise inventory in seconds, incorporating weights and volumes, and control the damage on items. Top logistics companies in Delhi are using AI applications in their logistics operations to improve their efficiency. AI in logistics also includes self-driving cars, designed to navigate without human interference. The idea of robotics and automation is also widely accepted and implemented in the supply chain.
2. Supply Chain Digitization
In logistics management, digitization is the practice of using advanced tech solutions along with other digital and physical assets to reform logistics processes. Digitization enhances the speed, flexibility and dynamics of the supply chain operations, resulting in better customer responsiveness and finally higher profit. By embracing digitalization, companies offering transport services in Vadodara can experience increased revenue and market valuation if they fundamentally redesign their supply chain strategy.
In the logistics industry, the Internet of Things (IoT) holds an important place as a greatly transformative technological solution. IoT is a system of interconnected computing devices that enables the transfer or sharing of data over networks with no human input. It aids logistics companies in Pune transport to monitor inventory, improve fleet routes, manage warehouse stock and control dead mileage.
3. Stronger Collaboration in The Supply Chain Process
In 2019, advanced procurement methods and stronger relationships with suppliers should be the main concern in the supply chain process. For instance, the procurement division can utilize the important business data such as supplier evaluation and references of the best business partners to improve supply chain decisions. Also, effective collaboration can be helpful to assess the risks in the supply chain such as stock shortage. For now, the alliance in the supply chain can streamline inner processes and minimize the overutilization of resources spent on organizational and other time-consuming activities. As an added benefit, stronger collaborations can aid to generate recommendations from satisfied business partners and bring you more business in 2019.
4. Drones and Smart Glasses in Logistics
In the logistics sphere, the rising integration of smart glasses and drones has improved the flexibility and delivery speed which in turn affecting the growth of the last stage logistics market during the expected period. Autonomous vehicles and trucks with advanced technology have been able to maintain high dependability and same-day delivery in both rural and urban areas. Moreover, integration with smart glasses supported by improved reality will aid to make deliveries easier and faster in the transportation and logistics industry. The adoption of AI integrated smart glasses will help in face recognition for error-free deliveries, hands-free route searches, and personalized deliveries.
5. Knowledge work will go global
In the advanced supply chain, almost half of the work is knowledge work. Complex analytics, planning and procurement processing come under this type of work. As logistics companies in Delhi extend their businesses globally, the knowledge work in the supply chain should also go global as well. This will enable the businesses established in one country to perform logistics operations globally as they will have procurement centers or do analytics in different parts of the world.
6. Safety In Logistics Will Be The Top Priority
There have been increasing concerns among the companies pertaining the cybersecurity and logistics safety. Additionally, the safety of consumers' personal data is another major worry making the protection of logistics solutions as one of the topmost concerns. Various e-commerce companies including Walmart, Amazon and many others have revealed potential cyber security threats. This has further encouraged logistics providers and online transport service providers to focus more on offering secure logistics solutions. As per Technavio's global secure logistics market, several logistics firm incorporating International Post Corporation and FedEx are implementing technologies such as data capture (AIDC) and automatic identification for keeping a track of the consignments in real-time. It has also lead the market to record a CAGR of nearly 7% by 2022.
7. Circular Supply Chain
The term "Linear Supply Chain" in simple words means that the traditional concept where goods move linearly (from raw product to finished product). Modern and advanced logistics methods focus on the circular supply chain theory, including the use of earlier used products as raw materials. The recycling of products is known as reverse logistics and it is an innovative and effective approach. It aids logistics firms to reduce managerial and transportation expenses, gain higher sustainability, improved customer service and loyalty, create value as well as conserve resources. Used goods can be kept in circulation through better association among companies, suppliers and customers.
8. Flexible Logistics
In the logistics and supply chain market, flexible logistics has become the latest buzzword in 2019. It is nothing but, the flexibility of growing and decreasing capabilities for supporting the demands within the supply chain during a timeframe. The flexible logistics is one of the latest trends in the logistics industry that can help businesses across the globe by improving customer experience, offering scalability and agility, adding real-time visibility, and linking all business processes. 3PL companies play an important role in handling the fluctuations in orders. They are making their operations flexible for planning the capacity as per the requirement.
9. Wearable Devices
Wearable technology is the growing trend in the logistics market in 2019. This technology refers to devices that are designed to be worn by people. Combined with cloud technology, these devices improve employees' ability to access and input data in real-time. It has been analyzed that wearable technology allows the logistics companies in Pune transport to maintain control of their inventories. Using this technology, they can also stay informed with product demand in the market. The warehouse managers use this wearable technology for quick and accurate collection of inventory data, keeping track of produced, distributed and stored products. Apart from this, it is also helpful in examining the sign like exhaustion, heart attacks of warehouse workers, thus helpful in preventing workers.
10. Implementation of Data Analytics and Big Data Logistics
Big Data and Data Analytics in the logistics market enable the stakeholders involved in the business to make informed buying decisions. Companies offering transport services in Vadodara are now using big data to foresee busy periods, a major supply shortage in future and other significant insights for making strategic decisions to enhance their market positions and offer a competitive advantage over rivals. Additionally, according to the Council of Supply Chain Management Professionals, over 90% of shipping companies and third-party logistics firms forecast that data-driven decision-making is extremely significant to supply chain operations as the big data enhance quality as well as performance by providing effective supply and demand forecast, route optimization, inventory management, and efficient labor management. This, in turn, speeding up the growth of the global 3PL market during the foretold period.
11.Use of SaaS (software-as-a-service) in the supply chain
In 2019, the use of the software-as-a-service model in logistics management and supply chain technologies is becoming popular along with the rise of cloud computing. This is mostly because of the safety, security and convenience of SaaS offering to businesses. Now the companies are being able to use only the services they need on a pay-per-use basis. SaaS enables businesses to avoid high fixed costs of incessant system maintenance, advancements and infrastructure-related costs.
12. Enhanced supply chain visibility
Detailed analysis of supply chain data can considerably improve business prediction and decision making. It will help the logistics companies in Delhi to optimize the use of resources involved in inventory management, warehousing and transport. Improved chain visibility offers the greatest benefit to having real-time inventory management. It includes the application of mobile point-of-sale systems and sensors that takes the inventory management to a whole new level
The logistics industry today looks completely different from what it was ten years ago, so the question arises here is what will it look like in another ten years. Market trends outlined above are no doubt going to continue to affect the logistics sector well into the coming years. However, the success of trend-shaping promising technologies needs that they are integrated with current solutions as well as infrastructure.
About TruckGuru
TruckGuru is known as one of the most popular logistics companies in Delhi. To achieve success in a highly competitive and challenging business environment, they have adopted the latest trends in logistics management. They have implemented advanced and hi-tech logistics solutions in their business to improve their efficiency, reduce their operative cost and achieve a new level of success.