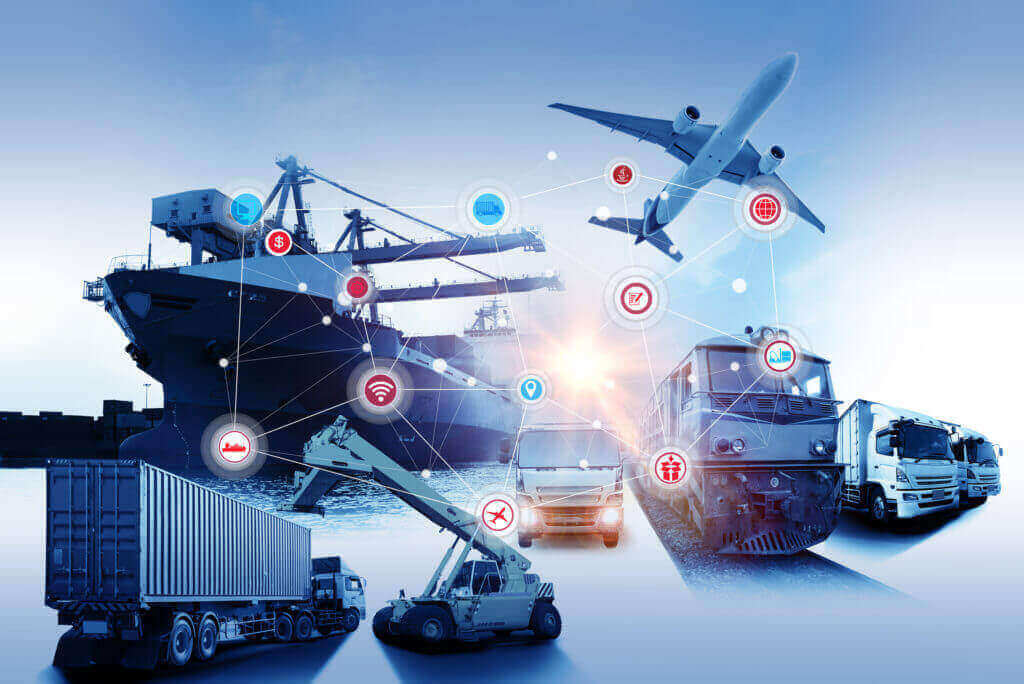 In today's highly competitive business world, companies are finding new ways to streamline their business processes, increase their productivity and generate more revenue. Innovation has led several businesses to get a competitive advantage through technological advancement. This has increased many opportunities for cloud-based solutions to become a significant part of supply chain management.
Top logistics companies offering transport services Mumbai to Vadodara are using the cloud technology to improve their supply chain management. The impact of the cloud can be felt in every facet of the supply chain. By using cloud technology, you can create better visibility within your supply chain which will not only enable you to have great control over your business but also to stay ahead of the competition.
Cloud computing technology has enabled supply chain management professionals to take advantage of a new era of advanced business processes. Unfortunately, even when supply chain management business and technology are flourishing, many firms are still using outdated systems which make the supply chains more complicated and time-consuming. For such business, we have enlisted some of the most significant benefits of Cloud technology. Have a look-
Integration of Multiple Platforms!
Cloud computing enables streamlined sharing, output and input of data sets amongst individuals, teams or cross-organizational. In addition to this, cloud-computing solutions typically have capabilities to be 'plugged in' which simply means sourcing of data from one cloud to another. This technology enables multiple platforms to perform with one another using a series of standard rules. Example of such necessary technology is FlashTrac, Flash Global's proprietary supply chain management system. These systems enable supply chain management professionals and the providers of transport services in Vadodara to work from more robust platforms with a vast range of capabilities.
Improved Analytics Proficiencies!
Earlier, data gathering analysis needed more manpower for data entry work and to conduct data analysis. The cloud, in combination with the Internet of Things, allows quick data collection from different resources and analysis of the data. Thus, the businesses can eradicate the need to hire more people to access the data and perform analysis. Cloud technology gives exponentially faster results. Ultimately, this helps the business to make better decisions for how their daily supply chain activities can be done.
Collaboration for better business!
While working within a shared cloud, the accessibility of data is faster. Especially, when companies are operating globally, but need to communicate together and/or are in collaboration, cloud technology helps organizations to connect with business partners easily as well as track the shipment. One of the major benefits that businesses can get from cloud-based technologies is Geo-analytics that enables logistics companies and car transport services in Vadodara to organize their networks. The information gathered using Geo-analytics can then be used to make logistical decisions to ensure the timely and safe delivery of the shipment at the right place.
Enhanced Security!
To maintain privacy, cloud hosts have to abide by strict government and public opinion standards like medical and financial data, cloud technology delivers advanced security measures and methods to the forefront of supply chain management. Interconnection enables for huge security monitoring and execution across all cloud-based digital platforms at the same time maintaining communication and improving the flow and proficiency of business practices.
Improved IT Capabilities!
Implementation of cloud technology allows supply chain management providers and professionals of transport services from Mumbai to Vadodara to eliminate the requirement for huge in-house IT teams; though some in-house IT teams are usually reserved and trained for in-house physical IT operations. Businesses like E-commerce need to ensure consumers get the solution to their problems and this is possible using cloud technology. Most cloud hosts offer 24X7 support for businesses using their services, this helps most of the companies to implement cloud technology for their supply chain management.
No Political and Geographical Boundaries!
Cloud technologies remove all physical and political barriers from the supply chain management viewpoint. As many cloud hosts depend on usual practices for storage, accessing and retrieval of cloud data, the same data may be edited from any place all around the world. Moreover, cloud technology allows for the termination of political disputes over business practices; however, the rules of governing entities may have the right to limit Internet access.
Adjusting to Market Unpredictability!
The pace at which new profit-making products and services are launched has put immense pressure on supply chains in the past few years. Packers and Movers Bangalore believe that cloud will speed up that pace even more. Essentially, partnerships between a cloud host and supply chain management provider are subjected to renegotiation, or even cancelation, if the market suddenly declines the demand of the product. As a result, the supply chain professional can decrease associated costs with the fall and maintain the services at competitive prices.
Enhanced Scalability Abilities!
As cloud technology helps providers of supply chain management and transport services in Vadodara to operate in a volatile market, it can also be used to attain quick scalability. As a potential business starts to experience increased demand for the product, the respective supply chain management provider may have to surge production by factors of 5, 10, or more. Within minutes, a supply chain management executive can extend the terms, or services, with the respective cloud host to account for the instantaneous growth in capability. Furthermore, by using cloud-based analytics businesses can segregate key inadequacies within the order completion process, which will further help the business to grow.
Reduced Costs!
The major advantage of cloud technology in supply chain management is minimized operational costs. Cloud technology can dramatically decrease the number of people needed to perform specific tasks in supply chain management. For example, the cloud technology could be efficiently used to automatically make a report of the required product at a particular warehouse, initiate the respective shipment procedure, and account for the product when reached the destination. By reducing the need for labor within the order processing, those workers may be then again assigned some work during the supply chain process.
Major Practices For Business To Make Transition To Cloud Computing-
Cloud computing is mainly aimed at supply chain operations where major customization is not needed, or when the activity is done intermittently. It is not a core element of what makes the business unique. Few activities that are likely to be requisite for businesses to make the transition to the cloud are explained below-
1. Planning and Forecasting:
Tools based on cloud technology are now available for capturing listed spend data, planning manufacturing runs, performing basic analytics and executing statistical demand predictions. Applications focused majorly on marketing supply chains are also prevalent with capabilities that incorporate assortment and space, planning and allocation, forecasting and replacement and pricing and promotion.
In the upcoming time, many more cloud service providers will add planning as well as forecasting applications to their services because planning and forecasting are hardly core parts of companies' ERP systems. This means that businesses can use one manufacturer's ERP application within, at the same time leveraging another's best planning or forecasting application using the Internet.
2. Sourcing and Procurement:
Cloud computing has the potential to greatly reduce the total cost of ownership which is the key success metrics in sourcing and procurement. Cloud-based tools are essentially collaborative and easily accessible which is creating major advantages for businesses and car transport services in Vadodara that deal routinely with thousands of suppliers. Collaboration based on cloud technology allows multiple parties to develop supplier contracts jointly, this dramatically enhances contract management. Numerous sourcing and procurement capabilities such as procurement report generation, supply chain visibility and database centralization are rapidly coming online, thus retail potential is particularly strong.
3. Logistics and transportation:
Some major transportation and warehouse management applications are available on the internet from cloud service providers. Cloud computing applications such as network strategy, warehousing, inventory management and transportation will become available shortly. Processes like global trade compliance, order processing, replenishment planning, transportation load building, fleet management and transportation route planning are most probably the contestants.
4. Spare Parts Management:
Spare part management is the foundation for trustworthy plant operation and important to a plant manager's success. Many businesses underperform in this area even though this domain often generates a high proportion of a business's profits. Organizations can gain significant rewards by using cloud computing technology to upgrade their capabilities and execute new processes quickly without major capital amount. Contract validation tools are already available for service operations and cloud applications for returns processing or reverse logistics, technician dispatch and tracking, and spare parts inventory pooling and distribution will be there soon.
About TruckGuru
TruckGuru is one of the leading logistics and freight forwarding companies in India. They have realized the impact of cloud technology in the logistics industry and therefore, switching to the cloud environment. They believe that cloud computing will become a fundamental technology in the upcoming years and their company will profit from the capabilities it offers.