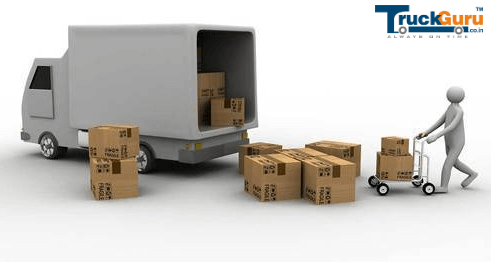 It's all exciting and wonderful until you start to think about how much stuff you have to pack. When you have decided to move to a new place, many things need to be done to make the moving process flawless and smooth. Best Packers and Movers Bangalore can help you to enjoy safe moving if you hire their services.
Moving day will be here before you realize it! The golden rule to have a hassle-free and successful move is pre-planning. If you have planned things in advance, you need not to worry about the series of moving operation on the big day.
It's a long process, where to begin? Well, the best logistics companies in Chennai are here to help! Moving process doesn't start with packing up your things, it starts way before that! There's nothing worse than having to struggle around on the day to find extra boxes for packing. What can be more stressful when you are not getting a single truck to load your stuff due to heavy rush in the market?
So, in this blog, we have put together a list of some most essential moving tips and tricks to help get you started.
1. Create a moving checklist!
Whether you are going to hire the services of Packers and Movers Bangalore or decided to do everything related to moving yourself, you need to draft a moving checklist. The timeline for the move will be different for everyone. You can have two months and others might have only two weeks so plan according to that.
2. Order packing material and boxes!
You must have heard this old saying- "It's better to be safe than sorry"! And this completely suits the situation when you will run short of boxes on your moving day. Thus, it is advisable to order extra boxes and packing material so that you don't have to rush in the last minutes. Furthermore, if you order boxes from Packers and Movers Bangalore to Hyderabad, they will take the unused ones back.
3. Pack the priority list items separately!
When you'll reach your new place, there are chances to be too tired to unpack your things on the same day. But still, you'll want your few most essential items within easy access, including your outfit, footwear and all your toiletries, if you're going to join office from the very next day. It's also a great way to keep these items handy to save your time as well as effort.
4. Declutter before you start packing!
Don't pack anything that you no longer need, this is the best tip to reduce your pack load. Before you start packing, reduce your stress and workload by discarding which means selling or donating. If you have the measurements of your new home, don't pack and move any furniture that won't fit there.
5. Pack in all sizes!
When order boxes, be sure to mention that you need different sizes. Random size boxes will be needed when you pack up your things. Small and medium-sized boxes will be required to pack items like toiletries, utensils, jars and containers in the kitchen. For big items like TV, refrigerator, washing machine etc. big boxes will be best.
6. Label all the boxes!
Labeling what's in your boxes will be the best way to unpack things in an organized manner. In addition to this, if you mark them like in what room they'll be going into can be helpful to save you unpacking time. When you reach your new home, unpack your things by room like a study room, dining room, living room, etc. Best Packers and Movers Bangalore use this tip in their packing and unpacking practices. They label the sides of the boxes instead of the tops which will help them to identify them even when they are piled up.
7. Don't forget the other important moving supplies!
What if you've ordered enough cartons, but you forget to order extra tape? Before entering into the packing stage, make sure you have enough tape and bubble wrap. To get the box stack a little faster, purchase a tape gun. Some moving companies and logistics companies in Chennai sell a variety of moving supplies, so make sure you order all those extras packing supplies when you are ordering your packing boxes.
8. Set a reminder and pack for two hours a day!
When it comes to packing systematically, break down the packing process into steps. If you procrastinate and think to pack everything the night before, you will likely become overstressed because there are many things which you need to do before packing like sorting, decluttering, etc. Pack one room at a time and spend at least two hours for packing up items into boxes.
9. Don't forget about the safety of fragile items!
Keep fragile items like crockery, photo frames, vases and showpieces together and when you pack them, make sure to label them as fragile. That way Packers and Movers Hyderabad to Mumbai will know which boxes require extra care and can keep them in the right places in the moving truck.
10. Use different color packing labels for each room!
To stay organized and save your as well as the moving team's time, get multi-colored packing labels printouts else you can use different colored tape to differentiate each box. Label each box and include the room it belongs to. Use colored tape in the entrances of the rooms at your new place. It will save movers time and effort as they don't have to read the label unambiguously or play the room guessing game, they just need to see the color of the label and room entrance.
11. Don't leave empty spaces inside the boxes!
To avoid damage to your valuable items, fill in gaps in the boxes if any with packing paper. Use extra tape to seal the bottom and top joints. Also, use the tap around the edges where stress is concentrated.
12. Prefer compact packing!
The most time-consuming elements of packing are clothing packing. Keep in mind, excess clothing can consume most of space in the moving truck. The important tip to save the space in the boxes is to do compact clothing packing. Try to roll the clothes instead of folding and this type of packing consumes less space in the boxes.
13. Take photos of furniture and accessories!
Invest some extra time to protect larger pieces of furniture like bed, dressing table, side tables, etc., before you move. Remove all drawers beforehand and label them so you know where it goes when you put it back together. Keep the screws and bolts into a separate small box and also label it. When packing up electronics items, take a photo of the back configuration to help you remember which cord goes where.
Smart moving tips when hiring Packers and Movers Bangalore!
If you want to move your belongings safelyto your new location, professional moving companies can help you. You can also help them to improve their efficiency by making sure they have all the needed information. Here are a few things that you can do to help the moving team on your big day.
1. Pack everything thing before moving day!
No packing on moving day! Try to finish everything before you're the final day. Have everything ready to load when the movers' team arrives.
2. Instruct them to load as per your priority list!
Tell them which boxes you need first at your new location so that they will load it last on the trucks. It will allow you to get your necessary things at first when you start settling down at your new home. You don't need to search for those important items in stack of boxes.
3. Keep your most essential things with you!
Things like jewelry, prescription medications, documents etc. should be kept safely with you. You might need these things on your moving day. Furthermore, movers will be relaxed if they know they don't need to worry about keeping track of these important items.
4. Discuss the details ahead of time!
Tell the Packers and Movers where they can park the truck, how they can reach your new house. Also, tell them if there are any time restrictions on parking or moving hours.
5. Discuss your budget in advance!
One thing which is most important for your move is your budget. When you hire the best packers and Movers Bangalore, tell them your budget in advance. It will help them to think about what best they can offer you in your budget.
About TruckGuru
TruckGuru, one of the leading Packers and Movers in Bangalore is offering their moving services to residential and commercial clients for many years. When it comes to packing, TruckGuru thinks that packing is a bit of an art, it is much more than just throwing your stuff in random boxes. If you want to make sure your stuff arrives at your new home safely, choose TruckGuru as they know how to pack smartly.