In India, where there is a lot of traffic, it might be challenging for drivers to distinguish between a truck and a lorry. They are not the same at all! Lorries are employed in Mumbai, Pune, Delhi, Bangalore, Chennai, Hyderabad etc., as freight vehicles having four or more wheels. Although it only has three wheels, a truck is a freight vehicle. In several metro cities in India, trucks are utilized. Because they have more axles to transport stuff over long distances, lorries are typically larger than trucks. Additionally, they are bigger to accommodate huge cargo on their flatbeds. Trucks are normally shorter at 12 meters in length than lorries, which may reach up to 13 meters long.
Various Dimensions of Trucks in India
From the truck's length to its weight capacity, Indian trucks have unique dimensions. Due to the climatic circumstances, many truck sizes can be found in India. Let's examine these aspects. The vehicle is 5.91 meters in length, 2.8 meters in width, and 3.66 meters in height. 8,000 to 13,000 kilograms, or 18,400 to 26,700 pounds, is the weight limit.
India has a variety of sizes and types of trucks. An Indian truck is 13–14 feet in length, 10–11 feet in height, and 6-7 feet in width. In India, vehicles are only allowed to weigh 20 tones. This approximate truck size may change depending on the kind of truck. In India, there are several uses for trucks. Some trucks are used to transport passengers, while others are used to transport cargo. TruckGuru Truck Booking App provides it all.
Truck Dimensions in India As Per Various Conditions of Road
Based on their size, Indian vehicles are subject to several limitations. The vehicle's height is governed by legislation, but the width and length depend on the route's state. Indian trucks are limited to a width of 3.6 metres for all types of roads, which is narrower than most other nations. This limits the cargo transported in a single trip by imposing weight constraints on each vehicle. Whether hauling cargo or people, truck lengths range from 5 metres to 12 metres; 12-metre long trucks are only allowed on major highways with broad shoulders and hard surfaces.
Trucks have different designs depending on the kind of goods they transport, how much freight they can carry, and the terrain they travel. The smallest vehicles, on the other hand, are typically termed pickup trucks and are used to transport lightweight items like furniture or equipment. Larger vehicles, like semi-trailer trucks, can transport heavy loads long distances and may include a separate compartment within the truck's cab for carrying cargo. Try TruckGuru's Truck Booking App today and find trucks according to your needs.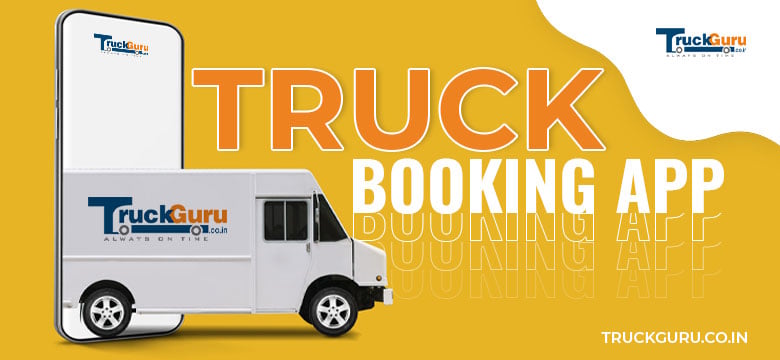 What are the Different Kinds of Trucks in India?
In India, trucks are the most used type of vehicle. Mostly for transporting food and products from one location to another, especially those from construction projects. Many of the biggest truck manufacturers are based in India. One of the markets in the world with the quickest growth is the truck market in India. India needs trucks to deliver goods and services due to its population of over 1.3 billion people. Three groups primarily comprise the Indian truck market:
Light Commercial Vehicles (LCVs).
Heavy Commercial Vehicles (HCVs).
Trucks with more than 12 tones carrying capacity.
The Various Truck Types in India and Why It Is Important to Understand Them
The Indian economy depends heavily on trucks. To utilize trucks effectively, it is critical to understand the various vehicle kinds and their applications. In India, many different kinds of vehicles may be used for transportation. Moreover, Mini trucks, tiny trucks, midi trucks, and light-duty trucks are examples of light commercial vehicles. In contrast, tractor-trailers, semi-trailers, tandem trailers, and low-loaders are examples of heavy commercial vehicles. Among the special purpose vehicles are trucks used in the construction industry, trucks for the transportation of loose materials, and cement mixers. The rubbish may also be transported using dump trucks.
Special types of trucks in India
The term "special purpose vehicle" refers to more than just automobiles intended for a specific function. For example, the phrase can be used when a vehicle has been modified or rebuilt to perform a new function. Among the special purpose vehicles are trucks used in the construction industry, trucks for the transportation of loose materials, and cement mixers. The rubbish may also be transported using dump trucks.
Common Uses for Trucks in India
In India, the need for trucks is growing due to the country's expanding population and rising food consumption. An increase in truck-related accidents is being driven by an increase in the demand for trucks because of that. However, India has a population of 1.25 billion as of 2016, and there were about 25 million trucks on the road then. It is about equivalent to 200,000 trucks per day. Only 10% of these 25 million trucks are registered and insured for business usage, meaning that there are over a million non-commercial trucks on the road.
How to Choose Which Particular Truck is The Perfect One for Your Business?
Making the best truck size decision for your company might be challenging. It might be hard to know where to start because there are so many things to consider. You may choose the truck type that is ideal for your business by understanding the various truck types and the applications for which they are most appropriate. Please visit the website of TruckGuru, the best Truck Booking App for your service.