Thanks to TruckGuru, booking a truck for moving our goods across cities has become completely hassle free. With their online booking system, getting a truck on demand has become a smooth procedure, and you also get access to the rates instantly. We highly recommend them for their efficient and trustworthy customer service.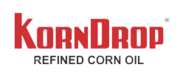 Using TruckGuru to facilitate the movement of our consignments has been one of the best experiences so far for us. Their professionalism and customer-centric approach to the services makes them stand apart from other transportation services. Their real-time updates about the goods and professional operators offer us peace of mind, no matter how important the consignment.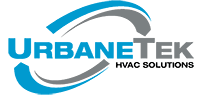 TruckGuru is one of the most reliable trucking services we have encountered. We completely trust them with any goods we need moved. Their customer support is always available to answer any queries. And, they also keep us updated about our consignment and have always ensured a safe transportation of our goods. We definitely look forward to using their services in the future.

We are completely satisfied with the services we received. Their online booking system made it easy for us to get the vehicle of our choice, and at the most reasonable rates. Their truck operators are well trained to deliver every consignment safely, and their customer support is always ready to help with any questions. We will continue using their services for all our future consignment delivery needs.